Discord removes 4-digit tags after usernames — this can be your chance to change yours!
Photo by Alexander Shatov on Unsplash
Users on Discord will no longer have to enter a four-digit tag after their usernames since it will simplify the process of connecting. According to Discord's blog, this change will require most users to change their usernames, since the platform will no longer use a four-digit tag to distinguish between users with the same username.
Now, your username will be an alphanumeric one with an "@" symbol in front of it instead of having a four-digit discriminator.
Additionally, you can choose a non-unique display name that includes special characters, spaces, emoji, and non-Latin characters, making the platform much like mainstream social networks like Twitter and Instagram.
Additionally, it makes it less like the gaming platform it was when it started out, with suffixes that are similar to those found on Steam, Battle.net, and Xbox Live.
Discord users will have to select a new username as a result of this process. Your username can be updated gradually "in the coming weeks," and the app will notify you when a change is available. According to the company, users with long histories of Discord will be prioritized, which means the longer you have been on Discord, the sooner you will be able to change your name.
Moreover, Discord notes that your previous username and discriminator will still function as an alias after it gets rid of the numerical tag, so your friends can still find you under your old username.
While Discord says it initially launched letting users choose any username they wanted, the four-number tags became "technical debt" it didn't "adequately address." Furthermore, usernames are often difficult to memorize and share with friends because they are "too complex or obscure."
Discord co-founder Stanislav Vishnevskiy writes in the blog post, "We recognize that this is a big change. There may be hiccups with this process, and it may be tough to part ways with that '#0001' that's meant a lot to you over the years. We'll be doing everything we can to manage things as smoothly as possible."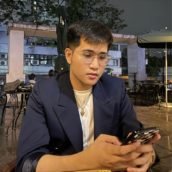 Raphael Garcia
Raphael is a person born between the generations of Millenial and Gen Z. He was produced by Cavite State University (Main Campus) with a bachelor's degree in Political Science. The lad has a fresh take on things, but can still stay true to his roots. He writes anything in Pop Culture as long as it suits his taste (if it doesn't, it's for work). He loves to wander around the cosmos and comes back with a story to publish.