Parents know that they have to be extra careful when they are driving a vehicle with their kids. But now, you have to invest in car seats if are driving with children below 12 years old.
Child car seats will be mandatory for private vehicles
Starting February 2 which is tomorrow, the government will implement the Child Safety in Motor Vehicles Act also known as the Child Car Seat Law.  This act requires child restraint systems for child passengers in private vehicles to avoid injury and deaths in case of a crash.
But Land Transportation Office and other law enforcement agencies will not immediately issue tickets to violators. According to the source, they will have a huge information drive for two to six months. This is to make sure that this law will be implemented smoothly. LTO Law Enforcement Service deputy director Robert Valera added, "We will be on the warning mode and information dissemination."
Valera explained the first phase of their enforcement would be informing parents about the importance of the law. Moreover, the  LTO has started training fitters and enforcers as well as developing the guidelines for the law's implementation.
The law covers private motor vehicles, but it also says the DOT "may recommend to Congress to include public motor vehicles and other vehicles used for public transport".
Under the law's implementing rules, drivers who violate the law shall be fined PHP 1,000 for the first offense.  Then they will have to pay PHP 2,000 for the second offense. For the third and succeeding offenses, there will be a penalty of PHP 5K and suspension of driver's license.
Meanwhile, The Department of Trade and Industry has released mandatory product certification for car seats. Any manufacturer, distributor, importer, retailer, and seller who violates it may be punished with a fine of P50,000 to P100,000 for "each and every child restraint system manufactured, distributed, imported and/ or sold".
As parents or drivers, do you think this is a good idea?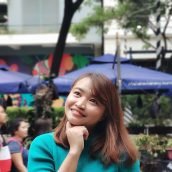 Hailey Alcantara
Queenie Lasta got her bachelor's degree in Communications Research from UP Diliman. In her free time, she likes to read thriller novels, psychology books, and mangas. She believes in the importance of grit, hard work, and passion to become a great writer in the future.