There are ex-boyfriends or ex-girlfriends who remain in your life as friends. Lucky for the both of you, you got a clean break-up then moved on with your separate lives. But then, there are exes who cheated on you or treated you so badly that you still raging at the thought of them.
Feeding your ex to zoo animals?
Well if you like the idea of getting even by ripping your ex's head off. You can do that at San Antonio Zoo. You won't literally commit a crime since you'll be naming a cockroach after your former flame. Then the fun part is, you can feed it to a bird, reptile, or mammal. This is part of the zoo's special event on Valentine's Day and it is called "Cry Me a Cockroach".
You can participate in the said event for 5 dollars by naming a cockroach after your ex. If you have a bigger budget, you can pay 20 dollars more to zookeepers to feed a frozen rat to a reptile. For those who are cringing at the idea, the San Antonio Zoo features a herbivore choice for 5 dollars. With that amount, you can feed vegetarian animals some romaine lettuce, cabbage, and other leafy greens.
Since it will be hard for us to travel with all of the restrictions, the zoo is going to do a live stream for the feedings via Facebook. It means you don't have to go to the zoo to watch the animals munching on the cockroach you named after your stupid ex!
You'll even receive a certificate that you can share on social media. But if you have the guts, then post it and tag that person from your past. For those who are interested to join, you have to register on San Antonio Zoo's official website. The deadline is on February 13 at 6 p.m. ET. Note that the organization will post the first names only.This event serves as fundraising to expand the zoo's jaguar habitat with an overhead catwalk.
Will you guys join?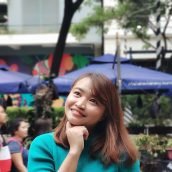 Queenie Lastra
Queenie Lasta got her bachelor's degree in Communications Research from UP Diliman. In her free time, she likes to read thriller novels, psychology books, and mangas. She believes in the importance of grit, hard work, and passion to become a great writer in the future.