Britney Spear is expecting her third child… or maybe children
On Monday, Pop Princess Britney Spears makes the public know that she is pregnant with her third child but also hinted at having twins.
In an Instagram post, the singer posted a photo with the caption,
"I got a pregnancy test… and uhhhhh well… I am having a baby."
In November last year, a judge dissolved the conservatorship long overseen by Spears' father. It is an arrangement Britney said had prevented her from having a contraceptive IUD removed despite her desire for more children.
And if you think the news couldn't be more exciting, the pop icon might have just hinted that she will be having twins.
"It's growing !!! If 2 are in there… I might just lose it."
"I thought 'Geez… what happened to my stomach???'" Britney wrote, saying that Sam Asghari, her 28-year-old partner whom she has started referring to online as her "husband," speculated she was just "food pregnant."
Way back in 2007, it can be recalled that the Pop Princess had a highly public breakdown. Britney attacked a paparazzo's car at a gas station and caused a lot of commotion.
This was a huge fiasco back then and remains an infamous moment now. After the incident, the star was placed under a conservatorship headed by her father Jamie Spears.
The BritArmy, her fans, had long cried that the icon was very unhappy with her father as guardian. Just in June 2021, Britney asked a Los Angeles judge to end the legal arrangement that had left her "traumatized."
She alleged that the conservatorship was preventing her from removing a contraceptive IUD. This is despite her openly wanting to have authority over her own birth control method in order to get pregnant. The claim, which turned out to be the truth, sparked outrage from fans and reproductive rights groups online.
Finally, after months of the movement #FreeBritney, In September last year, Jamie Spears was removed from his role. The conservatorship was formally dissolved in November.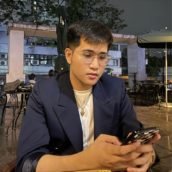 Raphael Garcia
Raphael is a person born between the generations of Millenial and Gen Z. He was produced by Cavite State University (Main Campus) with a bachelor's degree in Political Science. The lad has a fresh take on things, but can still stay true to his roots. He writes anything in Pop Culture as long as it suits his taste (if it doesn't, it's for work). He loves to wander around the cosmos and comes back with a story to publish.