A grazing board is a must, especially for those nights when we are hankering for a glass of wine. You might be thinking that it's pretty bland to serve since it's just a platter of cheese and crackers. But, trust me, it's more than that!
A well-put-together grazing board is also a treat for the eyes. Let's take for example the grazing boards from an online shop called Boards by K. It's located in Bacoor City, so it's the perfect option for those living in the South like me. Owner Kate Tejada shared a few things about her thriving business.
Before getting into this business, Kate enjoys making bento meals for her daughter. When the pandemic happened, she thought of trying her luck with an online business. Her sister-in-law, who thought that Kate had an eye for detail and had skills in curating, pushed her to make charcuterie boxes.
To make sure that her products are safe, Kate avoids piling up her stocks. She also values quality above all, preferring the pricey and imported goods for that reason. The mother & business owner added,
"In my own opinion, using the best — if not, high-quality ingredients— will make your food business last. Your profit may not be that much, but then if people will keep ordering from you because of the pleasant experience that you have given them, then that will keep you on track."
What are the types of boards they offer?
One thing I like about Boards by K is the variety and the reasonable price of the grazing boards. Kate made sure that there are grazing boards good for a large group. However, she also curated boxes for couples, and even for single people. If you want to fly solo and reward yourself at the end of the day, who am I to judge? You can choose from a wide selection: Solo, Petit, Moyen, and Grande.
If you're having a wine night at home with your family members, then you must check L'amour and Grande. The L'amour is one of their bestsellers and it's good for 5 to 7 people. It has an elegant assortment of Salami Milano, Prosciutto Romancio, Emmental, Smoked Gouda, Camembert, crackers, pretzels, nuts, dried apricot, honey, and chocolate.
Falling in love with L'amour
Thankfully, we were able to try the L'amour and we paired it with a nice bottle of Rosé. Packaging-wise, we noticed how it was well-thought and sophisticated. The black rounded box feels hard and sturdy, perhaps to prevent damage to the arrangement during shipping.
First, let's talk about the box's cheese since I'm a huge fan of this type of food. The Emmental is an aromatic type of cheese that is firm, dense and has a bit of sweetness. Meanwhile, the taste of the Camembert cheese is nutty but creamy. For the Smoked Gouda, we definitely enjoyed its buttery, salty yet sweet taste.
Next is the thinly sliced cured meats that were laid beautifully inside the box. The Salami Milano is so tender yet packs so much flavor. Prosciutto Romancio, on the other hand, is delicately sweet yet intensely flavorful. The nuts, crackers, and pretzels added the crunchy texture while the honey, dried apricot, and chocolates give balance to the whole thing.
What are other boxes do they offer?
Boards by K also lets customers curate their own box, with the finest selections of cheeses, cold cuts, fruits, nuts, and crackers. For kids or kids-at-heart, they'll definitely have fun with the S'mores Box that includes delectable treats and desserts. If you are big on having brunches with your beau or friends, get a box of breakfast staples called Brunch Box.
You can check out the official Facebook and Instagram accounts of Boards by K to place an order. For payment modes, they accept bank transfers, GCash, and PayMaya.
Each box from Boards by K is an overflowing harvest of little delicacies that look so inviting, you don't know what to try first!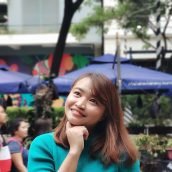 Queenie Lastra
Queenie Lasta got her bachelor's degree in Communications Research from UP Diliman. In her free time, she likes to read thriller novels, psychology books, and mangas. She believes in the importance of grit, hard work, and passion to become a great writer in the future.