Cheers, FusehCaths! Our idol Alex Gonzaga gets another successful highlight as she is featured on the Vietnam-famous Harper's Bazaar magazine!
Alex Gonzaga graces Vietnam's Harper's Bazaar July 2021 issue.
Harper's Bazaar launched the magazine in time for its 10th-anniversary edition. Alex feels grateful as she feels shocked for being chosen to star as the magazine's cover model.
"Please pinch me. This is not even in my checklist but grabe."
According to her interview with Harper's Bazaar, Alex enjoys juggling all of the career roles that she has in life. She is a Filipina television host, actress, singer, comedian, entrepreneur, vlogger, and author. Indeed, that is a lot to juggle for most of us! But Alex Gonzaga is a super-woman that can handle many areas of her career.
"As a host, I film every day. The show aired a week later. On non-recording days, I do Vlog. As an actor, I take part in acting about 2-3 times a year. I am also an investor, and I must be lucky. My mother is still a "housemate" with me. She is the CEO of the company. So, as mother and daughter, we can discuss business matters at home."
Furthermore, she adds that despite being busy, she feels happy to fulfill every role. Consequently, this must be the reason why Harper's Bazaar chose Alex to be on their cover. Her talents and skills inspire so many of us. It reached international acclaim too!
Her interview with Harper's Bazaar, which you can view here, focuses on her journey in showbiz.
From pursuing a degree in Education to taking a shot at being a celebrity, Alex made it through so many challenges.
"Right now, being grateful and happy are my feelings. I know what I want to do and what I want to be in the next ten years. I enjoy everything I do and am grateful for the opportunities life offers."
Indeed, this amazing woman will achieve a lot more in life with her positive outlook and dedication. Congratulations, Alex Gonzaga! We see you and your efforts!
Photos were taken directly from the website of Harper's Bazaar Vietnam.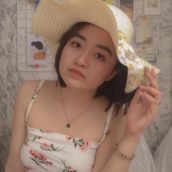 Llana Cabajar
An aspiring adventurist who aims to travel the world someday. Weird and poetic, a great friend for problematic rants and deep talks about life in general. Hit me up on my socials!