Village Pipol Choice Awards (VPCA) is the biggest gathering of 2020, an award-giving body giving recognition to the brightest stars in the showbiz industry, to the brands who excel in their field and to deserving individuals who continue to show brilliance in their craft. 
Village Pipol Choice Awards
VP Choice Awards (VPCA), the biggest gathering of stars and online personalities, is coming back this March 6, 2021. As the world faces the most challenging times of this new millennium, VPCA will carry on with its strong commitment to honoring excellence, relevance, and competence in various fields in this new normal world.
In its 2nd year, VP Choice Awards will continue to highlight the finest in the Travel, Lifestyle, and Entertainment industries.
Village Pipol Choice awards will be determining the winners through a voting system of 25% from online votes, 25% from Facebook shares, 30% from the editorial team, and 20% from a panel of judges.
This year's panel of judges consists of creative and fashion personalities, business people, and entertainment executives. Let's get to know the panel of judges below:
Arlene Garcia – de Leon
Arlene is a Registered Nurse, Entrepreneur, and she recently finished her certification in Professional Nutrition. Former Program Officer of Philippine Business for Social Progress under Global Fund. She now owns Triple-A Kitchen, a food delivery business, and a shoe business under Villar Group of Companies.
Inyi Yruma
Inyi is a Marketing professional with over 10 years of experience. He has a degree in Information Technology Major in Multimedia. His career has started as a graphics artist and handled various e-commerce websites.
In 2013, he joined MyPhone, the first Filipino mobile phone as a part of the creative and marketing team. 
In 2015, he was promoted as the head of digital marketing and handed the digital assets of the company. Finally, he was promoted as the head of Marketing in 2017 wherein he is managing the different departments of marketing; Retail, Digital, Product, and MarCom.
In fact, Inyi is also very much active with other activities as host, blogger, and vlogger.
Juan Paulo Infante
Juan Paulo is the President of JPI Entertainment as well as the Managing and Artistic Director of PHD Dancers and PHD Studios.
JPI Entertainment is a full-service digital creative agency that prides itself as a one-stop-shop that caters to Artists Booking & Management, PR, Influencer, Events Management, Talents Supplying, and Video Production.
Paulo is also a Director, Stage director, and Choreographer for TV & Live Events.
Jhay Layson
Jhay is a fashion designer and the Vice President of Arcana Studio Inc  as well as the Managing Director of Tcmi Fashion Academy
Since then, he has been creating designs and styles for TV Celebrities, International and Local Models, and Politicians. Additionally, he is also a Consultant for Advertising campaigns, designer lookbooks, digital media campaigns, eCommerce websites, charity fundraisers, and other red carpet events. Jhay is currently based in Marikina City, Philippines but some of his works have been published in International fashion magazines.
Allen Esteban
Allen works as a creative director for a magazine under an Emmy-winning, worldwide media company based in LA. He is a graduate of Architecture but his love for print and digital publications led him to become a graphic designer for diverse design companies.
His passion for arts and design pushed him to create Novice, a platform for creatives that is representative of his generation and the insight into the creative culture of today and the past.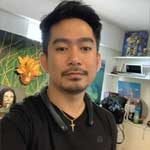 Josh Austria
Aside from being a businessman, Josh Austria has been working in PR and media industry for more more than a decade. From his years of experience as the Marketing and Advertising Head of Village Pipol Magazine, he has built strong relationships with creative people, brands, and organizations.