Written by Judy Cordova of blend.ph
Filipinos resort to quick cash loans for varying reasons. It can be to supplement earnings and get by until the next payday. It can be to fund an urgent matter like a child's tuition or a medical emergency. Or, it may be to add the extra amount to a small business venture's requirement, like replenishing inventory, funding payroll, and so on. In the Philippines, borrowing and lending small amounts for short-term periods has become as common as going to the nearby community store. Whether a household remains small or an extended family exists to support, it does not become uncommon for an average income-earning breadwinner being in a financial shortfall and thus in need of a fast loan.
The Convenience of a Fast Loan Via a Peer-to-Peer Platform
Not every clan, though, will have somebody willing to lend cash every now and then. Especially, since, as noted by keen observers, loans are never paid back. On an altruistic level, Mary C. Kelly, Ph.D. says something about this. This comes from her book, Money Smart: How Not To Buy Cat Food When You Don't Have A Cat. She says, "There are no such things as loans among family and friends. They're gifts." Yet, people need to save for the future or conserve capital. So, it makes sense to expect loans to be repaid. Even to family and friends.
Real-life cases of tension over money matters in the Philippines. Sure, borrowing from family members remains the quickest path to get needed cash. However, a stalled return or inability to pay can ruin relationships. Oftentimes, the stated purpose for the loan or "dole out" may not be the real reason why it was requested.
This brings us to the other possible sources for quick cash loans.
Based on a 2019 Financial Inclusion Survey by Bangko Sentral ng Pilipinas:
Individuals who borrowed money obtained their loans mostly from informal sources, particularly family and friends (44 percent), some approached informal lenders (10 percent). The same survey cited that among formal lenders, microfinance NGOs remained the top choice (31 percent) followed by government institutions (11 percent), while banks remained the least used lender among borrowers, below financing companies.
The survey also inferred that majority of the borrowers used their loan, whether formal or informal credit, to meet basic day-to-day consumption needs. There are, of course, other reasons why people borrow money. The most common of which including paying off debts like credit card bills. In the US, and in third-world countries like the Philippines as well, people continue to try turning to friends and family for loan assistance rather than big banks to avoid spiraling into more debt.
It takes longer to obtain a loan from a bank, and more tedious and more costly in the end.
The accrued interests for a long-term bank loan may drain a low-salaried worker's savings. The rise of fintech innovations and the e-commerce boom in recent years signaled that Pinoys had warmed up to and embraced other methods of accomplishing financial transactions – online platforms.  Peer-to-peer lending platforms require no face-to-face interaction. Once a borrower's profile has become listed online, lenders may take a look and then indicate the amount they want to fund.
A peer-to-peer lending platform can help individuals avail of a fast loan to settle unexpected bills or other expenses.
Given the flexible rates, a loan via a peer-to-peer platform has emerged as a suitable alternative to high-cost instruments that can sink people further in debt or towards financial ruin.
Just before and even after the start of the series of lockdowns due to Covid-19, borrowings via online platforms increased. Not all online platforms that facilitate cash loans are created equal, though. As seen in the news, some of them resort to harassment when borrowers miss payment due dates.
Blend.ph remains one of the Philippines' pioneers peer-to-peer funding platforms.
The platform also remains armed with a mission to help bring about greater financial inclusion for Filipinos, does not resort to such tactics. It does remind borrowers of missed payments without resorting to threats and harassment. Blend.ph encourages people to develop a savings/investment plan early on. For individuals who tend to depend too much on credit cards, the company advises adhering to a 'pay with cash' rule and in so doing, spend within their means.
Peer-to-peer platforms bring together people or business entities that want to lend money with those that want a loan. Hence, borrowers no longer need to step outside their homes and queue at banks to get much-needed funds.  For its part, Blend.ph lets borrowers get loan assistance with ease. For as long as documents are submitted within the allotted timeframe, typical borrowers can obtain their desired financial product.
Blend.ph's fast loan remains suited for creditworthy individuals with short-term financial goals.
BELOW ARE THE FAST LOAN DETAILS:
Visit this link to know more.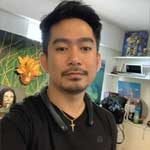 Josh Austria
Aside from being a businessman, Josh Austria has been working in PR and media industry for more more than a decade. From his years of experience as the Marketing and Advertising Head of Village Pipol Magazine, he has built strong relationships with creative people, brands, and organizations.