Aspiring songwriters anywhere in the country can join Sulat Mo, Tugtog Ko. The online music-producing program aims the public to acknowledge and popular original compositions. Of course, all with the power of social media. Presenting the first song that the team has selected, Sana'y Mapansin Mo gives off a romantic and soulful vibe.
Sana'y Mapansin Mo tells the story of loving someone from afar
Melvin Borigas from Daet, Camarines Norte is the composer of this original song. In the lyrics of Sana'y Mapansin Mo, you can really feel the pain and longing due to unrequited love. The song also tells the story of falling madly in love with someone who has already committed themselves to somebody else. Aside from that, the song also talks about not giving up on love. Yes, even if it hurts you deeply.
As mentioned in the previous article, Jason Fernandez rearranges and interprets this selected music entry. He will even perform it on the show with a matching music video. In addition to this, he will blog the whole creative process to make the audience appreciate the efforts of OPM musicians. Meanwhile, the program promises to improve and fine-tune the song to turn it into a real piece of music.
Aside from that, the team also came up with a video that Village Pipol can promote across all social media platforms.
The opportunity to send your composition remains open. Sulat Mo, Tugtog Ko remains serious about its commitment to showcasing amateur and new breeds of aspiring songwriters and composers. Just like Sana'y Mapansin Mo, you may write it in a poem or paragraph format. The theme can focus on everything you want it to – love, family, dreams, and whatever you have in mind. 
Click here to read the instructions on sending your entry. Who knows, your song might be the next OPM hit. Let the world knows the music and lyrics flowing in your mind.
Congratulations, Jason and Melvin!
You can watch the musical reality TV show on Village Pipol's YouTube Channel starting June 25, 7:00 PM.
Powered by iAdvertise Solutions
Sponsored by Tea Ni Juan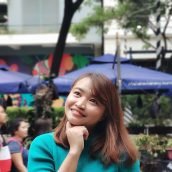 Queenie Lastra
Queenie Lasta got her bachelor's degree in Communications Research from UP Diliman. In her free time, she likes to read thriller novels, psychology books, and mangas. She believes in the importance of grit, hard work, and passion to become a great writer in the future.