When times remain difficult, people usually look at the lighter side of things and what makes them happy. Puregold Channel sets to keep people of all ages entertained on Facebook and YouTube. Conceptualized as a means to provide quality entertainment to millions of Filipino families staying at home due to the COVID-19 pandemic. Puregold pioneers SHOPPERTAINMEN, combining grocery shopping with entertainment – two things that Filipinos remain passionate about. Of course, across Puregold's millions of followers on its social media platforms.
GVBOYS: Pangmalakasang Good Vibes becomes Puregold Channel's first digital series and the newest addition to the exciting roster of shows.
The show stars three of today's latest hottest and most exciting leading men. Of course, this includes Jerome Ponce, Nikko Natividad, and Dave Bornea. Aside from them, talented, feisty, and funny actors set to join. These include Wilma Doesnt, Elsan Droga, and Carmi Martin. GVBOYS: Pampalakasang Good Vibes remains a coming-of-age story revolving around three housemates. Each episode highlights relatable adventures, antics, and life experiences.
Under veteran Don Cuaresma's direction, GVBOYS: Pangmalakasang Good Vibes will have 8 episode drops and 2 special episodes. You can stream the digital series online for free on Puregold Channel's Facebook and YouTube pages starting July 10.
Puregold Price Club Inc. President Vincent Co. said,
"Puregold Channel is dedicated to our loyal customers. This has become our way of rewarding and staying in touch with them outside the stores. This has also become Puregold's thrust, to strengthen the future of retail through strong engagement and digital footprint."
Since the launch of Puregold Channel late last year, the supermarket giant has come up with engaging content for people of all ages. Among the shows the channel has put up includes
game show Playtime Panalo with Luis Manzano
talk show Sabado Bago Live with Boy Abunda and Gretchen Ho
stand-up comedy show The Ha Ha Hour with Alex Calleja
and, Mobile Legends: Bang Bang gaming tournament Puregold Esports Live.
For updates, like @puregold.shopping on Facebook, follow @puregold_ph on Instagram and Twitter, and subscribe to Puregold Channel on YouTube.
Tune in on July 10 (Saturday) and get ready to have fun. "GVBOYS: Pangmalakasang Good Vibes" is available for streaming on Puregold Channel!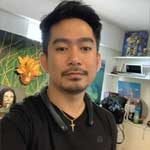 Josh Austria
Aside from being a businessman, Josh Austria has been working in PR and media industry for more more than a decade. From his years of experience as the Marketing and Advertising Head of Village Pipol Magazine, he has built strong relationships with creative people, brands, and organizations.