Metro Manila car owners can now earn by renting out their vehicles through Zoomcar Host!
A lot of people now consider cars and vehicles and vehicles as a necessity since commuting in the city can be really troublesome and tiring.
What is Zoomcar and how does it work?
Two weeks after Zoomcar launch, the company is now announcing car owners can generate revenue by sharing their vehicles on the platform. According to the website, Filipinos can rent their cars from six hours to six months. The aim of Zoomcar is to transform the idle vehicle capacity into better utilization. As explained during its introduction,
At Zoomcar, our mission is to democratize car access across the world's high growth urban centers and our new host program is just another example of our commitment to creating localized solutions to address pressing challenges linked to urban mobility in the Philippines. Together with Zoomcar Host, we expect to give Filipinos financial support by earning additional income with their beloved vehicles. Let's make self-drive a part of the solution of today's mobility problems.

Vice President & Country Head Zoomcar PH Gene Angelo Ferrer
So how does it works if you want to rent a vehicle? This involves five simple steps, First, search and book a car on the website. After finding one that you prefer, upload your driver's license, and pay a small security deposit.
Next is wait for an SMS of the car details 20 minutes before pick up, You may unlock it via the Zoomcar app. After than, you can now fill the start checklist in the Zoomcar app. Grab the keys from the glove-box and enjoy driving. Finally, return the car to the same location and fill the end checklist to end your trip.
How to register your vehicle?
The process simply starts with online registration and an onboarding call. There will also be a along a complimentary health check-up and installation of safety devices to follow which should take more than a day.
As of now, Zoomcar is only available in Metro Manila but they are planning to release it in Cebu and Davao later this year.The firm is the targeting to widen its scope up to 20 cities by 2023.
You can check out their website to learn more about this platform.
What do you think?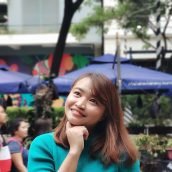 Queenie Lastra
Queenie Lasta got her bachelor's degree in Communications Research from UP Diliman. In her free time, she likes to read thriller novels, psychology books, and mangas. She believes in the importance of grit, hard work, and passion to become a great writer in the future.