Jaclyn Jose responds to Albie Casiño's body-shaming comments towards Andi Eigenmann
Veteran actress Jaclyn Jose dragged Albie Casiño after the actor said a mouthful against ex-girlfriend Andi Eigenmann.
Albie Casiño's body-shaming remarks
In a recent interview prior to entering Pinoy Big Brother as celebrity housemate, he said,
"I don't know if that's bad of me. But it brings me great joy to know she gained a lot of weight now."
He also shared how Andi allegedly never apologized to him after she made the public believe he is the father of her child. This interview was conducted as part of a promotional push with the actor joining this year's edition of Pinoy Big Brother.
Jaclyn Jose's threat to Albie and the production of PBB
Rightfully so, the actress' mother was angered by this. Jaclyn took all her thoughts to Facebook.
"Pls nakikiusap ako wag nio galawin apo ko…1 decade Lauren, pls stop this wala pupuntahan to kaibigan kita for so long…wag mo hayaan mag materialized ang pbb ng Albie lang…maari rating pero magkapatid tayo…"

(Please, I am begging all of you to don't drag my grandchild to this. One decade, Lauren. Please stop this. This will go nowhere. I've been your friend for so long. Don't let PBB materialize a guy like Albie. This may be good for the ratings but you're my brother.)
However, this pleading quickly turned into a threat,
"Lauren you can stop him or go on (rating) sige mapapahiya kayo kasi lalahatin ko na…"

(Lauren, you can stop him or go on. Okay, you will all be embarrassed because I will be involving everything.)
The veteran actress didn't stop there. She continued by hinting at what she deemed to be the "truth".
"Yung Albi Casinio? He has to keep hes mouth shut? Dont use my daughter in your sircus… Gusto mo sabihin ko in publik paano mo bugbugin anak ko? Kahit buntis? Try moko…"

(That Albie Casiño? He has to keep his mouth shut. Don't use my daughter in your circus. Do you want me to publicize how you physically abused my daughter even when she's pregnant? Try me.)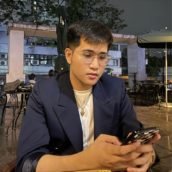 Raphael Garcia
Raphael is a person born between the generations of Millenial and Gen Z. He was produced by Cavite State University (Main Campus) with a bachelor's degree in Political Science. The lad has a fresh take on things, but can still stay true to his roots. He writes anything in Pop Culture as long as it suits his taste (if it doesn't, it's for work). He loves to wander around the cosmos and comes back with a story to publish.