It ain't game over just yet! As of today, the Philippines' first BL web series Gameboys Level-Up Edition is ready for binge-watching. And it's on Netflix. Insert Pearl fangirling meme.
Courtesy of The IdeaFirst Company
Gameboys Level-Up Edition on Netflix
When the world was on lockdown, everyone was seemingly stuck on a limbo. But then a web series by The IdeaFirst Company was released. Its pilot episode aired on May 22nd, 2020 on YouTube, while the finale was on Sept 13th, 2020.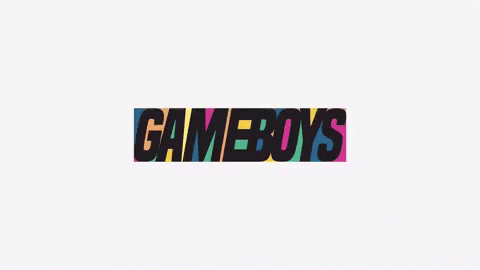 Courtesy of The IdeaFirst Company
Episodes were released once a week on YouTube. The unique BL (or Boys' Love) series quickly captured the hearts of its viewers. It wasn't long when the show picked up traction overseas too. In other words, its popularity just skyrocketed. It piqued the international BL fandom's attention so much that each episode trended on Twitter. Each one also birthed a lot of reactions and reviews.
To this day, Gameboys remains as a common topic in the BL community. That's 3 long months after the series ended.
Love Lockdown
Courtesy of The IdeaFirst Company
What makes this BL series one of a kind is its format. Born from the entertainment industry on lockdown, Gameboys makes use of 3 different approaches which became more popular this year. It showcases vlogging, game-streaming, and video-calling. The filming techniques used by the creators definitely clicked with the audience right away.
Relatability aside, the ever growing acceptance of the BL genre among Filipinos also made the show a runaway hit. Thanks to Thailand for that! Moreover, the show introduced a formula that just worked.
Kilig + Kirot + Modernity + Timeliness + Superb Acting = Success
Leveling-Up for the Global Community
Courtesy of Netflix
It surely isn't enough to add Gameboys on Netflix. For the remastered Level-Up Edition, it will be a fresh take on the coming-of-age love story between Elijah Canlas' Cairo and Kokoy de Santos' Gavreel.
In this revamped version, there will be scenes that have been re-shot. Additionally, there will be a lot of new filler footages too (such as the cute vidgram stories the characters have been posting). In conclusion, it really is a good way to end the year!
Courtesy of The IdeaFirst Company
Aside from Netflix, the original version will remain on The IdeaFirst Company's YouTube channel. Its spin-off series Pearl Next Door is still also up for binge. Meanwhile, the show is currently on its 6th episode. While running parallel to the Gameboys timeline, this story focuses on Adrianna So's Pearl. Will she finally find her own true love? More importantly, will she get her own Netflix release?? Tell us you're excited because we are too!
Good game, baby! Tara, let's watch Gameboys Level-Up Edition on Netflix.
For movie, series, and trailer updates, you can check out more of the author's works here.
All GIFs used in this article were made from giphy.com, with clips taken from Gameboys' trailer.
The featured image is courtesy of The IdeaFirst Company.
Lord Harvey Monteroso
Having graduated from Xavier University-Ateneo de Cagayan with a Bachelor of Science degree in Psychology, Lord Harvey Monteroso doesn't shy away from using words to create visual images when he writes. He also makes sure to add humor with his in-depth analyses when writing movie/trailer/tv series/music video/song reactions and reviews.