Card games are examples of great activities we can do to have fun while stuck at home.
With the COVID-19 pandemic prompting most people to stay at home, some are doing the best they can to entertain themselves.
Some people attempt to learn a new recipe while others binge-watch their favorite television series.
Card game enthusiasts, on the other hand, ease their boredom by playing a number of games with their deck.
However, some of them might not have their own deck at home.
Little do they know that they can already play cards with their own gadgets in tow, thanks to Solitaire.org.
I, for one, enjoyed and learned about new card games when I entered the aforementioned gaming website.
It wowed me with a heaping number of card games I can play in one sitting.
I discovered something new that can be a source of enjoyment while stuck at home with this COVID-19 pandemic.
The list goes on and on with the many card games you can play at Solitaire.org.
Yet, here are my Top 4 games from the site that got me entertained for hours.
Solitaire
As you enter the site, it immediately welcomes you with the classic Solitaire card game.
For first-timers and returning players, the game might be a bit intimidating, at first.
However, the website offers the rules and history of the game below the interface, helping them as they play along.
The goal of the game is to build up each card foundation, in sequence and in suit, from ace to king.
The game takes me back to the same game played on the classic computers back in the early 2000s.
Playing Solitaire on the site gives me a certain nostalgia from when I used to play it back when I was little.
Mahjong Solitaire
Usually, we see our tita neighbors play this kind of card game.
You can tell them now that they need not play outside to have a fair game of this classic card game.
The website also features Mahjong in its wide array of games.
The goal is to match the pairs of tiles that have the same image. Once all tiles have paired, you are victorious.
Like Solitaire and the rest of the games, the website shows the history and rules of the game below the interface.
The game is tricky in the eyes as you have to focus on finding the right pair.
However, it leaves fun with its colorful pictures and enjoyable gameplay.
Medieval Castle Hidden Objects
The site does not only offer card games, they offer different kinds of mind games, as well.
For non-card enthusiasts, the following games might be for you!
Let us take for example Medieval Castle Hidden Objects.
This game aims for you to focus on finding the hidden numbers scattered around the photo.
I love how it trains my brain to avoid distractions and just place my attention on finding the scattered numbers.
The game is a good training ground for people who are easily distracted and have poor focus.
Candy House
In this game, you switch two colors to match and make three or more of the same color in the same row or column,
Another mind game to puts your focus to the test, it allows you to see the similarities of each color, testing your concentration.
Card game or not, Solitaire.org has a long list of games just for you.
Keep yourselves entertained by choosing from the different games they have to offer. I know I did!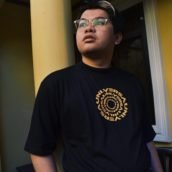 Kobe Adam Joshua Laurena
Kobe Adam Joshua Laurena is a writer who loves to tell stories from the perspectives of different people and everyday life. Apart from the pen, he loves to pick up the lipstick to transform into his frustrated drag persona: Anita Good Lovin'. He aspires to combine his love for writing and drag by creating a novel, short story, or screenplay about local drag queens in the future. He also has an obsession with sitcoms, women's pro-wrestling, and Funko Pops.