Protect yourself from COVID-19 with Vida C
The COVID-19 virus has proven to be tough, but humanity is indeed a species of resilience! The COVID-19 Delta Virus is scary, but that doesn't mean that we should be defenseless. Coupled with vaccinations, the best way to safeguard against COVID-19 is through VITAMIN C! And that's precisely what VIDA C has! An immunity booster in the form of a delicious drink, it will give your body additional protection against sickness!
The Vida C drink is formulated using advanced Japanese R&D and expertise, making it perfect for your daily dose of Vitamin C.
Each canned Vida C contains 1000 mg of Vitamin C, which is the #1 recommended dose! Daily intake of vitamin C has proven to be helpful for the immune system- reducing risks of heart disease and iron deficiency!
Vida C Drinks boast two tantalizing flavors: Lemon and Orange.
In my case, I haven't tasted the orange version yet, but the lemon-flavored one certainly had me reeling over!
Like a fresh drink of cold lemonade on a hot summer day, this drink refreshes the body and the mind. In fact, this drink is so refreshing that it quenched my thirst for energy while bored at home!
Usually, I prefer cucumber-based drinks over lemon-based ones, but Vida C Lemon changed my mind. Besides the all-powerful benefits of lemon as an ingredient, the taste itself is so refreshing. The drink was just what I needed to break the monotony of our life indoors.
Oh, and did I mention that it's a portable bottle of vitality?
Undoubtedly perfect for busy workers on the go whose bodies need more strength and immunity!
It's readily available at all 7-Eleven store branches and Pacsynmart for only Php 49 per can. Remember to take Vida C on your next grocery or errand run! Get that vitamin C, bro!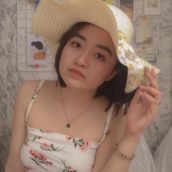 Llana Cabajar
An aspiring adventurist who aims to travel the world someday. Weird and poetic, a great friend for problematic rants and deep talks about life in general. Hit me up on my socials!