Consisting of Joshua Bulot, Bryan del Rosario, and Kim Ordonio, JBK is finally back with a new single! Titled Crazy, they released a hot reggaetón track to usher in the summer. Combining the soul of OPM with Latin American tunes, they played with synthesized beats and dance-inducing rhythms. This single became the millennial trio's follow-up to their first reggaeton single Sana Naman. They released this, on the other hand, last October 2020, making this genre their signature sound.
Millennial trio JBK kicks off summer with new reggaetón single, Crazy!
Reggaetón has become their favorite genre as it showcases their vocal bravado. Aside from that, it also gives a nod to Filipino cultural roots and influences.
Joshua described:
"Crazy is our interpretation of that overwhelming feeling when we meet someone who excites us. I guess we all have that experience when we're at an event or party, and every time someone attractive and interesting catches our attention, we get this feeling that we just really want to meet and get to know that person."
Kim, then, shared:
"Reggaetón music is something we really enjoy as a group and individually. We like performing, dancing freely to it, and we always listen to it especially when we're at the beach or during our road trips. For us, it's all about spontaneity and good vibes that can bring people together."
Bryan also added:
"We idolize the reggaetón artists of this generation, and we hope to echo the same impact they have on us to our listeners. Through our song, Crazy, we want to break new grounds in mainstream OPM, and also hopefully reach other parts of Asia and our friends in Latin America."
Now available for download and streaming on Spotify, Apple Music, and other digital music. The music video will also remain watchable on the group's official YouTube channel. An original composition, JBK co-wrote Crazy with theater actress and Kapuso star Crystal Paras, the music video's leading lady. Then, Sonic State Studio had mixed and arranged it. Meanwhile, Pineapple Riddims Recording Co. produced as Warner Music Philippines served as its distributor.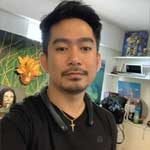 Josh Austria
Aside from being a businessman, Josh Austria has been working in PR and media industry for more more than a decade. From his years of experience as the Marketing and Advertising Head of Village Pipol Magazine, he has built strong relationships with creative people, brands, and organizations.