Let's be honest, people *sometimes* feel insecure with their siblings. For Toni Gonzaga, it's not the case. She shared that there was never a point in her life that she got insecure with her sister Alex.
Toni Gonzaga opens up what she feels about Alex's success
On Vlogger Wil Dasovich sat down interview with Toni, she answered how Alex's huge success in Youtube affected her. She loves that Alex used her as a stepping-stone because she will only do that for her sister.
I get insecure with other artistas, my colleagues but I'm never insecure with my sister. We grew up thinking: what you have is mine and what I have is yours. We always share.
Moreover, Toni revealed that even her talent fee before she shares half of it with Alex. She went on to say that they learned from their parents that your sibling is someone you should not be enemies with.
Because my parents always tell us na if there's one person na hindi mo dapat maging kaaway sa mundo, that is your sibling, that is your sister.  
Your sibling's success is the family's success
People will always try to compare you with another person whether it's your sibling, friend, and workmates. Wil and Toni agreed that the success of the people you know is also your success.
Toni then shared that she teases Alex to pay for their family trips after 20 years she had been paying.
You know what I tell her? You pay for this trip naman. Ganyan naman kami, 'Uy, Catherine, you pay for this trip naman. 20 years I've been paying for our trips, ikaw naman ngayon.' So ngayon, siya na sumasagot nang lahat.
Furthermore, Toni shared her definition of a successful person.
You will know if someone is successful when that person wants other people to be successful. When that person wants to help others to be successful, it's because he is successful. But when a person does not want others to be successful, [it's] because he is not really successful.
Toni also revealed that it was Alex who pushed her to start her own YouTube channel. Aiming to inspire people with her videos, Toni now has 3.56 million subscribers. Alex recently surpassed 10 million subscribers and has received the diamond play button.
Watch Wil Dasovich's interview with Toni Gonzaga here: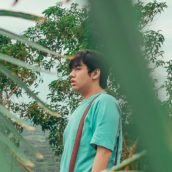 Ivan Royce Pedron
Ivan Royce is a journalism student from Cavite State University. Aside from being a writer, he is also a video content creator, photographer, and graphic designer. He likes to drink…. Coffee, tea, or maybe alcohol. Ask him for recommendations!