Anne Curtis halfway finishing World Marathon Majors
Photo | Anne Curtis (Instagram)
Kapamilya actress and host Anne Curtis is in the middle of notably accomplishing all medals for the World Marathon Majors.
First launched in 2006, World Marathon Majors is a championship-style competition for marathon runners. It consists of six different races staged worldwide in Tokyo, Boston, London, Berlin, Chicago, and New York. While each race could be treated as a stand-alone event, World Marathon Majors grants a medal to the finisher of all six.
In 2016, Curtis completed her first of the six majors in New York. Two years after, she accomplished another one through the London Marathon 2018.
For her third entry, Curtis recently ran for the Tokyo Marathon 2023.
Anne Curtis for World Marathon Majors
On Wednesday morning, Curtis took to her Instagram to boast three badges from the six World Marathon Majors. One is from her recent feat of successfully reaching the end of a marathon held in the capital of Japan.
"And then there were three. Halfway there. Three more to go," the 38-year-old star said. Curtis posted a picture showcasing the three medals which she earned despite her busy schedule. Thus, what's left is for her to accomplish the Boston, Berlin, and Chicago marathons.
Earlier, Curtis broke the news that she's officially a finisher of the Tokyo Marathon 2023. She emphasized how every kilometer was worth it, knowing she was doing it for a cause.
"Being a mother now as well, I couldn't help but get emotional when I crossed that finish line. It just hit a little differently this time around. Running with a purpose bigger than just receiving a medal kept me fueled," the actress stated.
Curtis was raising funds to help children victims of violence, abuse, and exploitation. As of writing, she has accumulated over PHP 724,000 of the PHP 1 million target. She will personally match the total amount of the funds raised.
For donations, click here.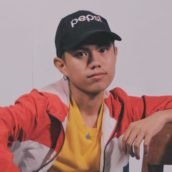 Renzneil Robles
Renzo is an introvert who prefers to do things at his own pace. Unlike most writers, he reads lazily. Watching Korean dramas at night is his constant source of comfort. Although oftentimes commended for being outspoken, he speaks better through writing than with his words.