3 Times Sassa Gurl Made the Best Parodies of Conventional Pinoy Shows
Every Filipino TikTok user has watched at least one video from the social media personality and influencer Sassa Gurl.
She is behind several iconic characters like Chikana, Princess, and her closest personification as the one and only "Mima." She also has come so far from her humble beginnings in making school skits that brought everyone both laugh and nostalgia.
Since her breakthrough, Sassa has proven that her creativity has no limits. She thrived from getting noticed by famous names, entering showbiz, and being a cover girl. With humor as the best asset, her career reached the extra mile.
These days, Sassa Gurl seems committed to making satirical content about typical Filipino shows. Below are the best among them from her TikTok page:
Sassa in a teen romance
Probably every cliche you can find in our local teenage fiction is portrayed in this spoof of Sassa titled "Sun and Moon." As the female lead, it stars Princess chancing an encounter with a guy that is way out of her league. At first, they are mortal enemies but will soon turn into lovers. Everything will be sweet and happy until a tragic accident occurs, thus thickening the plot.
Sounds so familiar, right? Sassa's followers obviously love every bit of satire in this trailer. As of writing, the entry has garnered 1.3M likes, 17k comments, and 16k shares!
As the "bida" in a television drama
Sassa wouldn't dare miss poverty as an overused theme in highlighting the growth of a leading figure in every Filipino teleseryes. Hence, her parody of a province girl exploring the city for new opportunities could not be more hilarious than it is. Moreover, a rich leading man whose parents oppose a poor girl as their daughter-in-law completes the spice of this plot.
Growing up exposed to dramas like these, many find this content very relatable. The whopping 7k replies and 5.8M views gathered by the video can testify to that.
Our Mima stars in horror
You thought Sassa would finish with just drama and romance? Certainly not! Her comical take on conventional horror movies is rather funny than terrifying. The narrative follows a group of young individuals on an expedition to a remote place where fearful happenings will haunt them. Mystery build-ups, jumpscares, and violence— it has it all!
Pinpointing typical Pinoy elements, followers agreed that this imitation is so precise. It is no surprise how the clip harvested 3.9M views and almost 700k likes.
Which among these parodies by Sassa Gurl do you think will be a blockbuster?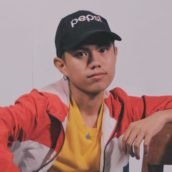 Renzneil Robles
Renzo is an introvert who prefers to do things at his own pace. Unlike most writers, he reads lazily. Watching Korean dramas at night is his constant source of comfort. Although oftentimes commended for being outspoken, he speaks better through writing than with his words.