Some claim that the 2022 National Elections was one of the most decisive we've ever had in our history. Not that it's the first time Filipinos valued their right to choose the next leaders, but worst is what the pandemic had shown us. Thus, most of us, including the youth, see the last ninth of May as a critical chance to change our lives.
Furthermore, memorable was the election for letting us witness our fellow countrymen take their stand. And this year, aside from different sectors of the society, celebrities also played a crucial role in using their statuses to influence― be it resulted in a positive change or not.
Do you recall whose names stormed the industry when things turned political? If not, here's a rundown of top controversial Filipino celebrities whose dispositions bustled the 2022 elections:
Gloc-9
His creations of protest songs denouncing corrupt politicians and government are how the reputable rapper Gloc-9 is known. However, never once did he endorse a political candidate. Hence, his attendance at a rally for Vice President Leni Robredo instantly made a buzz! So iconic and even went viral was his sortie performance of the track Upuan.
Jake Ejercito
Outside the life of being an actor, Jake is a father to his child who is vocal in advocating his beliefs. Among the intrigues attached to his name is his support of the opposition slate of his brother Jinggoy Estrada, now a senator-elect. In an interview, Jake said that their difference in political stands is not an issue, as they agreed to respect each other.
Joaquin Domagoso
As young and innocent may his presence be, Joaquin inevitably faced backlash for naturally standing by his father and presidentiable Isko Moreno. The peak repercussion was when he joined the petition for Robredo to withdraw, losing the favor of its supporters. Reaching extremes, some even vowed to boycott support of his starting career as an actor.
Juliana Segovia
Being the winner of a noontime show's pageant for queers and trans, Juliana was loved and admired. But then, the crown she wore carried more weight when she revealed the side she picked in politics. Specifically, she lost most support after linking herself with Imee Marcos and its questionable negative campaign against Robredo.
Kakie Pangilinan
Apparently, you might have heard of her as a spoiled brat. The same title is how critics branded her as nothing more than a showbiz child. Recently, Kakie opened up to the public regarding the threats and hate speech she's been receiving. Everything, of course, is what she got for supporting her father and vice president runner, Kiko Pangilinan.
Mariel Rodriguez
Mariel is a TV host personality who later transitioned to becoming an online seller. The reason behind it? The loyal woman allegedly wanted to finance her significant other, Robin Padilla, who entered politics. Because of this, both the wife and husband became the talk of the town. Interventions are particularly prominent to Robin as he stunted from an action star to a senator.
Toni Gonzaga
Indeed, Toni was highly controversial during the election, and it's no exaggeration it took effect on her established image. As a proclaimed Christian, she disappointed many when she made clear her disposition in politics. In exchange for her enormous support for Bongbong Marcos, some said Toni lost her position in the industry and her morality was soberly questioned.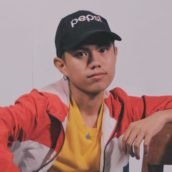 Renzneil Robles
Renzo is an introvert who prefers to do things at his own pace. Unlike most writers, he reads lazily. Watching Korean dramas at night is his constant source of comfort. Although oftentimes commended for being outspoken, he speaks better through writing than with his words.