The "MFL" or the Manila flag football League is a Filipino-founded tournament that's here to introduce the country to flag football. Quite fitting to the level of premium MFL brings to the table, the grand launch was held at the Ayala Vermosa Sports Hub on September 3rd, 2022.
The tournament wasn't just able to gather athletes and spectators but even brought in brands like San Miguel Infrastructure, Ayala Vermosa Sports Hub, and Shiseido's Anessa to back up its vision.
Known to a handful, flag football has been in the Philippines for many years, with weekend tournaments that gather the community to play the sport they all love. MFL's founders, being athletes themselves, envisioned a tournament that would help the sport grow in the country, help the community get the support it deserves, and help its athletes have a bigger and better tournament they can look forward to. The big idea was to create a tournament that would rally more people towards flag football – bringing together athletes, spectators, supporters, and enthusiasts. It was finding a way to turn a sports tournament into something anyone could comfortably be a part of.
What started off as a 'crazy idea' turned into a 'coffee date' among the founders and soon became the MFL we get to experience today.
"There was a lot of opportunity in the space, and we really loved the idea of the Philippines becoming the flag bearer of flag football around Asia and the Pacific. Plus, even if it's such a tough sport, male and female athletes get the same opportunity to unleash their inner beasts. Women can show up to play quarterback if they wanted to, score touchdowns for their team, and play their hearts out. It really is a leveled out playing field" says MFL's vice-president, Zara Carbonell.
So, if you're thinking that this is just another sports tournament that has you sit on the sidelines waiting for the winners to be announced, you thought wrong. MFL is a full-day celebration for everyone who chooses to come. Whether you are here to cheer on a friend, or are here to learn the sport, or are here to win, you'll have a lot to do and remember on MFL grounds.
You don't need to love football (yet) to love being a part of the MFL because it is built extraordinarily. MFL takes you through a whole journey from the moment you walk in. You are welcomed by an activity area where you can sunbathe, get a massage, swim, take instagrammable photos, grab an ice cold Corona beer or a bottle of Mahou to unwind, then head over to the tournament grounds to cheer for your favorite teams. 
On its grand launch 8 teams showed up to fight for that sought-after championship.
You'll be surprised how many high-level athletes you'll see on the field. From track athletes to obstacle course racers, handball athletes, pro volleyball players, to national rugby athletes – MFL's community is stacked.
But what really gets people so hooked on flag football is strategy in play. Your team starts from one end of the field and are given 4 attempts to cross the halfway line, then another 3 attempts to score a touchdown from there. And while you're working on making those catches, the opposing team will have to stop you by anticipating your team's game plan and later on pulling the ball-carrier's flag. If an offensive player has successfully caught the ball, that player must run towards their endzone, until his or her flag has been pulled. And when that does happen, the line of scrimmage then moved up to where the ball-carrier's flag was pulled.
It's simple enough for cross-over athletes to understand and try out. But don't take the lack of deliberate contact for weakness because flag football still has a certain degree of roughness to it. It's a fast sport that pushes your athleticism to the brink. Figuring out how to make sure your body plays just as well in the last game as it did fully rested. It's finding a way to outsmart the opposing team while surviving the grueling heat of the sun for 12 full hours or in this case the pouring rain. No wonder MFL tag-teamed with Anessa, because the only way you'll survive those UV rays is if you have a "flag football proof" sunscreen.
It's anticipating, intercepting, and ultimately driving touchdowns for your team. It's playing on a field that is leveled – regardless if you are male, female, a crossover athlete, or someone who's just learning to play.
You would think that a sport this tough would create brackets exclusively for men and women, but The MFL's grand launch was a coed 6s tournament. This proved women to be just as strong, agile, fast, and competitive as their male counterparts. 
After 3 rounds and 10 hours of flag football the 8 teams were trimmed down to the final 2 teams standing – The Cebu Jaguars and New Era. The teams battled through heavy rainfall and a muddy field for 25 minutes a half. The first few minutes proved how tough both teams were, making it difficult for either teams to score a touchdown. In the end, there could only be one team to win and New Era emerged victorious with a final score of 19 to 6, in their favor.
See Also
The MFL champions were treated to a night out at Alamat Filipino Cuisine to celebrate the remarkable milestone MFL has set for the Philippine flag football community. They will also be receiving a weekend getaway worth over P50,000 from Blackwood Nature Homes and a weekend in Badian, Cebu from Tuyom by Hostel 7 worth P35,000!
And after whole day's worth of scoring touchdowns, pulling flags, and vying for the win, The MFL reminds everyone in attendance that as the fire of competition lives within every athlete, it's the spirit of camaraderie that ties them together through an epic after party that suddenly takes you through a festival-like feeling as if you were dancing in Ibiza.
The afterparty was led by DJ Duane Insane spinning and serving beats, MC Christian Ty hyping up the crowd to make sure every moment is well-remembered, and a surprise performance from international performing artist February Bank to raise the Filipino flag as we step forward into the future and celebrate another win for the country.
So is it just another tournament? Definitely not. It's the first and only one in the country that takes athletes through a high-level of competition, its spectators through a wide array of activities, and its community through a festival made just for them. Great energy, great music, great company, and a few more bottle of beer to wrap up the long yet fulfilling day.
If you're looking to learn more about flag football or want to save your team's slot on their next tournament, be sure to follow MFL on instagram at @manilaflagfootball for more updates.
Note: All photo credits to Maayo Creatives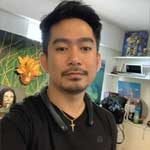 Josh Austria
Aside from being a businessman, Josh Austria has been working in PR and media industry for more more than a decade. From his years of experience as the Marketing and Advertising Head of Village Pipol Magazine, he has built strong relationships with creative people, brands, and organizations.