Ranking the 12 Seasons of RuPaul's Drag Race — and "Robbed" Queens each season
Photo Credits: VH1
RuPaul's Drag Race has paved the way for LGBTQ+ Reality-TV to be recognized in the mainstream media. Ever since its release way back in 2009 in Logo TV (which moved to VH1 with its 9th Season in 2017), it has created headlines and received numerous awards including Outstanding Reality Show Program, Outstanding Competition Program, Outstanding Host for a Reality or Reality-Competition Program, etc. in the Emmy's.
It has also received a few spin-offs including RuPaul's Drag Race: All-Stars (2012-Present) where fan-favorite queens who weren't able to snatch the crown in the regular seasons can compete again; RuPaul's Drag Race: Untucked, the behind the scenes exclusive of the show, where, as its intro say, "if you're not watching Untucked, you're only getting half the story"; RuPaul's Drag U (2010-2012) where past contestants of the show acted as mentors for women to unlock their "inner divas"; and franchises of the show all over the world, such as Drag Race Thailand, RuPaul's Drag Race UK, Canada's Drag Race, Drag Race Holland, Drag Race Spain, and the recently announced Drag Race Australia.
There is no denying that the show has impacted, not only the world of drag and reality TV, but also Hollywood itself, for it is being referenced in movies and the other areas of television. It is groundbreaking, but there is still, of course, what we call the best and the not so great. Let's take a look at my own personal ranking of its seasons… and a bonus. I'll add queens each season who were considered robbed, or the term they use for contestants who didn't deserve to go home or were not that appreciated. I'll also add if there are queens I thought were talented and could've stayed longer but were eliminated because of some circumstances — either because of their own doing, the show's edit, or favoritism of other certain queens.
Of course, all of the things I wrote here are all my opinions and based on my personal taste, so if you think that a season should've been higher or lower, or you think the queens that I put in the robbed section didn't deserve the title, you can write your own. Just kidding! (Nah, I'm not if you're really bitchin')
Let's start with…
#12. Season 1
Dubbed as the "Lost Season", the franchise had just started at this point. It is the butt of a lot of jokes within the fandom, especially the "Season 1 filter", as they call it, because of how blurry it is. This particular season is at the bottom of the pile because the challenges here were not that crisp. They were still experimenting with things and gimmicks if they would or wouldn't work. Also, personally, although it was already almost 10 years ago, I didn't agree with the winner. It should've been Nina Flowers, no questions asked.
Nina Flowers is one of the robbed queens, along with Ongina. I think they were both robbed because their drag was misunderstood. Nina Flowers was too punk rock and too "masculine", while Ongina was referred to as a "Lady Boy". The judges have always shown preference to more feminine queens, which I think shouldn't be the case because all kinds of drag queens are valid. It should've been based on talent alone. Also, Nina Flower's statistics is better than Bebe Zahara Benet.
#11. Season 11
I can't say anything good about this, except that Yvie Oddly and Brooke Lynn Hytes can lip-sync the house down boots — their lip sync of Demi Lovato's Sorry Not Sorry is one of the absolute best — and that Miss Vanessa Vanjie Mateo is here. For me, it is boring as f. Yes, there were fights here and there between Silky and Yvie, but that's about it. The challenges were nothing to gag for. I'm sorry, but it's just not it. (I love Queens Everywhere though)
Robbed Queens are Shuga Cain and Plastique Tiara just because the critiques when they went home didn't make sense to me.
#10. Season 2
This season is higher than Season 11 because it featured much more iconic queens, such as Raven, Jujubee, Tatianna, and SPOILER, although first out, Shangela. It also had more memorable moments, both in the show and Untucked, but just like Season 1, it was still testing the waters. These are not enough to put it higher than the other better seasons. To be fair, it's understandable because it's still relatively new.
I don't think any queens were robbed here. The critiques were fair and when the queens went home, it was really their time.
#9. Season 8
This season features one of the best drag queens that came from the show and she's definitely one of my favorites, Bob The Drag Queen. With that said, her season is just ok. It's not that bad, but it is also not that exciting. The challenges here, although already one of the later seasons are pretty lackluster, and the ensemble of queens are just mediocre.
There are no robbed queens here as well. The win of Bob The Drag Queen is well-deserved.
#8. Season 7
I think many people have been unfair to this season. Many people dub it the worst one of the show ever. They say that it is boring, the cast is not talented, and the challenges are not interesting. I am not saying it is the best, but I think it is better than the seasons previously mentioned. It is the first season to have actually focused on fashion, with the mini-challenge of the first episode being a fashion show. This is the first time people saw Violet Chachki, one of the most well-known fashion icons of the show. She was made famous here because of her Fall Runway reveal (as presented below), which inspired future challenges, and had given the judges a glimpse of what she could bring on the runway every episode.
It is also the turning point of the whole franchise where it tried to reach a much younger audience. That's why they focused more on the fashion side of things and tried to pit the young "look queens" (Violet Chachki, Pearl, Miss Fame, and Max) against the much older "performance queens", called the Old Lady Brigade (Kennedy Davenport, Jasmine Masters and Ginger Minj). That's pretty much the plot of the show. With that said, I think it was pretty much entertaining and was good reality TV.
Trixie Mattel and Katya Zamolodchikova (left to right) were also in here, two of the most—if not the most—well-known drag queens who came from the show.
This is also the season in which Jasmine Masters was a part. She is an iconic meme queen, most known for her "And I oop—" gif, as shown below.
With regard to the robbed queens in this season—there was quite a handful. I guess it was because of the storyline that they were going for, as I mentioned earlier, the younger versus older queens. That's why Kennedy Davenport and Trixie Mattel were questionably eliminated, in order to — SPOILER — push Pearl to the Top 3. I think Max was also robbed here because she was also questionably put in the bottom two, being the reason why she sashayed away. She should have not been there in the first place.
#7. Season 10
This is actually one of the seasons I enjoyed the most because it featured several of my most favorite queens—Monét X Change, Monique, Heart, Kameron Michaels, and of course, my top babe, Aquaria — but I'm not biased and I didn't put it higher on the list. This is just the perfect place for it. I don't know why, but this season also receives a lot of unwarranted hate, especially because of the messy lip-sync of the Top 3 in the finale and Asia O'Hara's "butterfly incident". Too many gimmicks, they say. Well, despite that, the show still had a lot of memorable moments and great challenges. This is the season where Vanessa Vanjie Mateo was the first out, which created probably one of the most iconic moments in drag race herstory.
Aquaria, the show's winner, is also one of the reasons why this season worked. She gave us one of the best runways the show has ever seen, such as her Oil Spill Mermaid, Inner Saboteur looks, and three ball looks.
Who could also forget her performance as Melania Trump on Snatch Game?
Mentioning all of these, how could we possibly forget about the memorable looks given by the queens in the top 4, such as Asia O'Hara's Tweety Bird Look and Kameron Michael's Maleficent Look.
For drama, we had unforgettable moments, such as the comparison between Aquaria and Miz Cracker, how the Vixen hated both Aquaria and Eureka, and lastly, how the Vixen walked out of the Reunion episode which made Asia O'Hara argue with the grand high bitch herself, RuPaul—like a mother scolding her child. This season hasn't been treated fair just because of that final lip sync. I think it's enjoyable enough, drama and talent-wise.
I think no queen was robbed here. Yes, I think Miz Cracker should've stayed longer, but Kameron clearly out lip-synced her in their Lip Sync For Your Life.
#6. Season 3
This season was when the show had already started finding its groove. The execution of the challenges was better than the first and second ones. The looks here also kind of improved and they were fashion-forward. It was because we had probably the show's first real fashion icon, the winner, Raja Gemini, and let us not forget everyone's favorite Philippine Tita, Manila Luzon, who is inevitably one of the most beloved drag queens up to this day. They both of them gave us unforgettable looks and performances, such as Manila Luzon's Pineapple Dress and Raja's Marie Antoinette Look.
Also, the drama in this season would definitely quench your thirst because of the battle of the cliques. Well, there was only one clique, the "Heathers", composed of the top two queens, Raja and Manila Luzon, and also Delta Work and Carmen Carrera. They were the ones who called the other remaining queens the "Boogers". These two groups battled each other and gave us a memorable competition. It was especially because of our returning queen from Season 2, who came back to prove that she's got it, Shangela Laquifa Wadley. She was kind of the queen of the Boogers, as mentioned by Raja in the reunion.
I couldn't possibly be talking about this season without mentioning two of the most iconic lip-syncs in the show's herstory which was between only the Heathers, in which both Manila Luzon and Raja were the ones to send their two friends home—Delta Work and Carmen Carrera. "At least I was sent home by a Heather, not one of the Boogers", as the two of them said.
Speaking of lip syncs, there was the infamous picking up of India Ferrah by Mimi Imfurst which produced the famous phrase in the show, "Drag is not a contact sport."
I don't think any queen was robbed here, but I think that Yara Sofia deserved to be in the Top 3, only if she didn't have a mental breakdown in her and Alexis Mateo's Lip Sync For Your Life. She was very talented and also very entertaining to watch. She was just defeated by her emotions.
#5. Season 9
First of all, this season gave us Gaga in the very first episode. Mother Monster herself was on the pilot and it was all about her. If that fact isn't enough, this season has produced the most winners in a season. They were a talented bunch. Three of the queens in the Top 4 of this season had won their crowns. Of course, the winner of the season, Sasha Velour, who gave us probably the MOST iconic lip sync of the show's entire herstory—yes, the rose petals, then we have Trinity the Tuck, winning the All Stars 4 crown alongside Season 10's Miss Congeniality Monét X Change, and lastly, the queen we all thought would win this season, Shea Couleé, who finally won her crown in last year's All Stars 5.
Besides that, Season 9 also gave us memorable moments, usually involving our Mexican Diva, living her fantasy, Valentina. She had that "Linda Evangelista" moment with Aja in Untucked, and also her "I'd like to keep it on please" moment in her and Nina Bonina Brown's Lip Sync For Your Life.
As for robbed queens, I don't think anyone was robbed this season, except that Valentina could've stayed longer if she only knew the words to her lip-sync song. And also speaking of her, Peppermint definitely deserved the title of Miss Congeniality more than Valentina. Aja's right to call it "Fan Favorite".
#4. Season 12
I think it will be controversial amongst the fans that I put this latest season on top of the list. But I think that just because it is new, doesn't mean it is not great. These past few seasons have been receiving a continuous amount of hate, but I think there is no denying that Season 12 is one of the best.
It probably had the best bunch of gals I have ever seen. Even the queens who sashayed away in the first several episodes were no joke, such as our fierce broc-ally, Dahlia Sin, and our French queen, Nicky Doll. They both gave us memorable fashion-forward looks and were two of the most beautiful queens the show has ever seen. We also had our anime-zing queen, Rock M Sakura, who won the hearts of many people because of her quirkiness. It also had the two queens who always had conflict with each other, the kooky queen, Aiden Zhane, and Ms. New York, Brita Filter.
Fan favorites were also here, like Jan Sport, Widow Von Du, and Jackie Cox. People also fell in love with the reigning Miss Congeniality, the lovable Heidi 'N Closet. The top three were also considered one of the best top three there was—the unique Crystal Methyd, the insanely talented Gigi Goode, and of course, the winner and reigning queen, Miss Jaida Essence Hall (my top babe after Aquaria).
This season was also very interesting because after 7 seasons, we had the second disqualified queen, she who shall not be named — Sherry Pie — because of alleged (but most probably very true based on the 20 victims who spoke up) sexual assault actions. She was talented enough to be able to be a part of the Top 4, but was also rightfully removed out of the competition and was edited out of the tv show.
As for the drama, there were several fights between Brita and Aiden Zhane, because the former continuously brought up that the latter wasn't talented enough to stay in the competition. It came to a point that fans said some of the queens were ganging up on Aiden Zhane, led by Brita. It inspired the scene in Untucked when Heidi cursed every queen in the room, just for them to stop "attacking" Aiden. Way to go, Miss Congeniality.
Unfortunately, this is the first season to only have a virtual reunion and finale because of our long battle against COVID19. But despite that, it couldn't be denied that this season was one of the best because of the amazing talent the cast had and the well-thought-out challenges, such as the Werq the World performance of the Top 5 and the controversial Madonna Rusical.
With regard to robbed queens, I think the fans of the show have only one queen in mind — Jan Sport in the Madonna Rusical. That's why I referred to it as "controversial".
Many people here thought Jan would win the challenge because she hit it right in the park, but it seemed like RuPaul was more impressed by Gigi Goode's backflips rather than the former's vocal prowess and dancing abilities. I mean, it's fine to have a preference, but majority of the people viewed Jan's performance as more entertaining than Gigi's. With already two wins under her belt, Gigi received her third with this one. RuPaul didn't seem to care about giving her successive wins with just seven episodes.
I mean Gigi Goode was indeed talented, but Jan definitely deserved the win for this one. This inspired her famous meme, which was her face after finding out that she's only safe. If that's not enough drama, she cried in the Werk Room in the next episode because she said that she's upset about Brita, her best friend, leaving the competition. Even if it was apparent that she's disappointed that she didn't win the challenge, as pointed out by the other queens.
She was also eliminated in this episode after being put in the bottom for the first time. In my opinion, her critiques for it were unreasonable. They said that she kept her energy to the max—to a 100—and it didn't have highs and lows. What didn't make sense was that they've been advising queens since the beginning of the show to have light a fire under their ass, to give it their all every challenge, but suddenly now, it's a bad thing.
Another robbed queen I guess is the lovable Jackie Cox. She definitely deserved the top 4 spot more than Disqualipie. She is talented and a good person. She is a symbol of hope for the other struggling immigrants in America. It was also one of the most memorable moments of the show—in the Stars and Stripes runway. She detailed her struggles in America as a gay immigrant and how thankful she was to have been given the opportunity to be in the show. It was a beautiful moment.
Jaida Essence Hall was dubbed as one of the most polished and professional winners that has ever graced the show. She definitely deserved the title of America's Next Drag Superstar, despite a lot of people saying that Gigi Goode deserved it more, just because she had a better track record. But in my opinion, no hate to Gigi, but at least Jaida did win without any favoritism and white privilege. Just saying.
#3. Season 4
This is definitely the season the show cemented its place on reality TV. After three seasons of experimenting, they already knew how to run the show flawlessly. This season produced several of the show's most recognizable faces, such as Chad Michaels—winner of All Stars 1, Jiggly Caliente who starred in the award-winning tv series—Pose, the ever-famous and loved Latrice Royale, and of course, the winner herself, the Queen of Spook, Sharon Needles.
It was one of the most entertaining because of these several queens. As mentioned Latrice Royale made a strong impression when she starred as the butch guard in one of the acting challenges, "Hot in Tuckaho". It gave birth to the famous meme, "Get those nuts away from my face". She sold the performance with her hilarious facial expression and neck movement. She was even praised by the co-creator of Will & Grace, Max Mutchnick, saying that she was pretty much a natural in doing a sitcom.
This season also gave us really memorable Lip Sync For Your Life performances, such as A Natural Women with Latrice Royale, and This will be (An Everlasting Love) with Dida Ritz.
And for drama, oh child, this season had plenty especially between Sharon Needles and Phi Phi O'Hara, two of the top 3 queens. They were in a never-ending battle with each other. One of their bickerings is probably still one of the most iconic showdowns in the entire herstory of the show, which is the Tired-ass Show Girl versus Party City Girl. Fans of the show hear their heated argument even with just talking about it.
Also, involving Phi Phi O'Hara, she had a moment with Willam in Untucked, giving birth to the famous answer to end all arguments.
Speaking of Willam, she was also the first queen to have ever been disqualified in RuPaul's Drag Race. Though she didn't do anything as disgusting as Disqualipie's. Allegedly, she broke one of the rules of the show, which was to not be in contact with anyone outside of the show (though in an interview, she revealed that it was not really the reason).
With regard to the winner of the season, Sharon Needles is definitely one of the most unique in the Winners Circle. She was the embodiment of spook, haunt, and horror, which made her an instant fan-favorite. She even inspired another drag competition reality tv show, The Boulet Brother's Dragula, according to the show's producers. She won the first challenge with a fierce interpretation of an apocalypse couture look. That win was followed by win after win after win, with a total of four wins. She beat her strong competitors—the polished Chad Michaels and her arch-nemesis, Phi Phi O'Hara.
Just like Season 9, I don't see any robbed queens here, except that Willam could've stayed longer, hadn't she "broken the rules". She came a long way and had a nice track record. If she only behaved properly. Well… at least she's still one of the most beloved queens to this day.
#2. Season 5
Just like Season 4, this season produced several of the most recognizable faces among the Ru girls. They are Coco Montrese—considered as one of the show's lip-sync assassins, Jade Jolie—who starred as Taylor Swift in her You Need to Calm Down music video, Roxxxy Andrews and Detox—two members of RoLaskaTox who slayed their All Stars 2 appearance which everyone considers as the best All Stars, Alyssa Edwards—the fan favorite and dubbed as the "Dancing Queen" who also already has a Netflix show, Alaska — one of the most famous drag queens in the entire herstory of the show, also the winner of All Stars 2, and finally, the winner herself, Jinkx Monsoon.
This season was famous because of its several dramas, just like Season 4. It had numerous memorable moments. One of which is the double-elimination of Vivienne Pinay and Honey Mahogany because of their underwhelming lip sync of such an iconic Britney Spears song, "Oops!…I did it again".
One of the most famous memes and gifs that came from the show was when Alyssa Edwards fought against Jade Jolie in Untucked. It was when the latter pointed out that the former had "rolls over her back. It was disgusting".
There was also the rivalry between her and Coco Montrese. They had an unresolved issue outside of the show with Coco detailing that she hadn't spoken with Alyssa for two years. It was revealed that it was because of the former, assuming the duties of Alyssa, as the winner of Miss Gay America. They bantered against each other all throughout the show because of this, giving us another iconic moment in the herstory of the show, the "Look how orange you look" and "I'm not joking, bitch".
This rivalry between them was ended when Coco Montrese sent Alyssa Edwards packing because of their Lip Sync For Your Life when they found themselves at the bottom. Here, Coco proved herself as one of the show's lip-sync assassins, because this was her third lip-syncing and it was against the Dancing Queen herself, who was also considered a lip-sync assassin. Coco showed her lip-syncing prowess here by pointing at her mouth while she mouthed the lyrics to Paula Abdul's "Cold Hearted Snake".
Another iconic lip sync involving Alyssa Edwards was with Roxxxy Andrews where the latter made the first wig reveal in the show which inspired queens to do it in, not only in lip syncs but also other challenges.
Of course, the winner herself had a memorable moment in a lip-sync, and it was against another fierce performer, Detox. When she sent the latter home, it was when the viewers already knew she won the season. She was then part of the top 3.
The show kind of revolved around this storyline. It was like a plot to a movie. Jinkx Monsoon was the underdog and the clique RoLaskaTox were the mean girls that tormented her, with Roxxxy being the head bitch. Throughout the show, Jinkx struggled and tried to defeat them. This lip sync was one of the highlights of this storyline, because she kicked out one of the members of RoLaskaTox and cemented her place in the top 3, ruining the three girls' fantasy of being there together. She further conquered them when she, obviously, won the crown. It was a satisfying ending to the season—a great storyline and a remarkable winner.
As for robbed queens, I thought Ivy Winters was questionably put in the bottom two. It was her first time and Coco's and Roxxxy's commercials were, if the not worse, just as bad.
#1. Season 6
Ah, finally! We're talking about Season 6—the best season. I think most people also consider this as the best season that has ever aired on our screens. I also believe that there are a few who are sick of the fact that many consider this as the best season. It just matters who you as and what you prefer. Let me explain why I do consider this "The Best".
First of all, I think every single queen in this season is recognizable and pretty much iconic. It was the first season to have two premiers which preceded Season 12. So, in the first premier, we have the first out, Magnolia Crawford. She was known for the heavy contour of her nose, which Bianca del Rio read as like a swordfish, and with it, she can flip pages of a book. In the next premier, we have Kelly Mantle, known for her bacon outfit, which she made for their sewing challenge.
Next, Vivacious. Who would not know Vivacious, or better yet, the head on top of her own head, Ornacia. Ornacia is very iconic that she was mentioned in a lot of memes. She is an inanimate object—a part of Vivacious' outfit. She was also made a judge in the second episode of Season 12 for the improv challenge, the "World's Worst".
After Vivacious (and Ornacia), we have April Carrion, who is known as the queen who brought one of the most memorable looks in the show's herstory—her April Showers look. Next is Gia Gunn, known for her cattiness, especially with her catchphrase, "Absolutely".
Then next, we have Milk, known for her unique runways, particularly when she was assigned to create a "Toga party" look for her premiere episode's sewing challenge. It inspired a runway in the next season, "bearded lady". She was also known as one of the cutest guys, out of drag. Now, Dan Donigan (her out of drag persona) even landed as one of the models of Marc Jacobs for his 2016 Spring campaign.
After Milk, there was Laganja Estranja, infamous for her over-the-top mannerisms, but famous for being the queen with the most iconic entrance, and also for her "I feel very attacked" moment in Untucked.
Next on our list is Trinity K. Bonet or TKB for short. She is known for her iconic lip syncs. All of the lip syncs she's in are considered iconic and still referenced to this day. It is Whatta Man, I'm Every Woman, and Vibeology. She's one of the few real lip-sync assassins, and I mentioned "real" because the term "lip sync assassin" is already loosely used nowadays.
Another amazing performer on our list is Joslyn Fox, who also had a memorable lip-sync. It is against Laganja Estranja, with the song Stupid Girls. She is also the season's Miss Congeniality and is loved by many because of her innocent and bubbly personality.
The next queen is no joke, who was both a front-runner of this season and All Stars 3—BenDeLaCreme. It was until she was eliminated by her final lip-sync against Darienne Lake in the former, and when she eliminated herself in the latter. I actually cried when that happened in All Stars 3 because I was rooting for her all the way and she was doing so good. She was actually either high or winning every episode until that happened. Everyone was gagged at that moment. It was the gag of the season.
Anyway, in this season, she was also doing very well. It just so happens that the top 3 were also very talented and Darienne Lake, top 4, delivered better lip-sync than her. Though she got the title of the season's Miss Congeniality.
She is also known for her great impersonation of Dame Maggie Smith in this season's Snatch Game, which she won, and Paul Lynde in All Stars 3. Still two of the best performances in the show's herstory. She did that both.
Next, we have is Darienne Lake, the 4th place of the season. She was known as the person who kicked out fan favorite BenDeLaCreme, with her amazing lip-sync skills. She is actually considered a lip-sync assassin because she is one of the five queens to have lip-synced four times. So it means that all of them have won three times. She also played the iconic head in their "Drag Race Me To Hell" in episode 3, which she won. She was also the "D" in the "ABCD" Top 4.
Finally, my favorite part… the top 3. I think most of the fans of the show will agree that they are the most iconic top three there. Some even say that if each of them joined different seasons, also each of them could've won their crowns.
Let's start with Courtney Act—our Aussie queen. Even before the show, she was already known as one of the contestants of the first season of Australian Idol. She was a household name, as she said on the show. She was also the winner of, in my opinion, one of the best challenges in the season and one of the best rusicals in the whole franchise—"Shade: The Rusical". In here, she showcased her amazing vocal abilities. Also, she had an iconic look that is still recognized as one of the best looks in the show to this day because of how grand and beautiful it is — her Animal Kingdom look. Now, she's more successful, with one of her accomplishments being the winner of Celebrity Big Brother UK. Personally, she's one of my top three queens because of how beautiful and talented she is.
After Courtney, we have Adore Delano. Just like Courtney Act, she was already known before the show, being in the top 13 of American Idol. They were both idols, so they were kind of pitted against each other. It was one of the show's storylines, but it never really succeeded because they are good friends. Anyway, because of that storyline, Adore Delano was head to head with Courtney Act in the rusical that the latter won.
Adore was the close second, which is ironic because she was also the close second of the winner of this season. The placements are never really revealed, aside from the winner, but it was said in an interview with Courtney Act that the show actually filmed Adore and Bianca being crowned together, besides the ones they shot individually (since all of the crowning moments were all pre-recorded—the only one aired is the winner). That was the moment when Courtney was sure that she wouldn't win.
Adore Delano was definitely a fan-favorite and everyone rooted for her. It was because of her bright, cute, and cool personality. She was also said to have that "raw star quality" which Ru and the other judges always pointed out. She was actually often-accused of relying on it too much.
One of the notable challenges she won was the ball, which is a big deal because it is one of the highlighted challenges every season.
Last of all, but definitely not the least, because she's probably the best. She is often-referred to as the best queen the show has ever seen, the best winner we got—Bianca Del Rio. She's definitely one of the most famous drag queens there is next to RuPaul Andre Charles, Trixie Mattel, and Katya.
I'll explain why she is one of the most famous and well-loved drag queens or winners we got. Bianca has this what she calls a "Rolodex of Hate" which she uses to shade and insult people. If you read her, expect that you will be read back and probably be dragged to the ground, because her reads are always on point and will hit you right in the face. Of course, even if it is hurtful, it will still be funny and comedic, so she always gets a free pass. Because as the judges of the show said, a roast is only offensive if it is not funny… and Bianca is always funny. She actually won the "Drag Queens of Comedy" challenge of her season—a stand-up act.
Bianca also did well in her snatch game—another staple challenge of the show where they had to make celebrity impressions and make it funny. She impersonated Judge Judy and is still referenced to be one of the best performances in the show. Unfortunately, she was outshined by the other amazing performance of BenDeLaCreme as Dame Maggie Smith.
She also aced her runways, because she is good at sewing dresses. She had amazing runway looks, although one of the critiques she got was that she only had one silhouette. They asked for variety. But other than that, she still rocked all of them. She also listened to critiques and she didn't clap back like the other queens. Yes, she will read you back when you read her, but she will accept constructive criticism. That's how professional she is. She is also the first winner to have never placed low or been in the bottom two in the entire franchise.
And of course, I couldn't be talking about her without mentioning that she coined the phrase, "Not today, Satan!" which is still used to this day. I think many people who use it don't actually know where it came from. And yes, it is from Bianca!
She definitely gave life to the whole season. Yes, the whole cast is amazing and entertaining, and they needed a memorable winner—they had the best of the best. She had the wit, the personality, the professionalism, the talent, and the runway looks. She has Charisma, Uniqueness, Nerve, and Talent. Well, other people might think that I'm too much of a fan and some might probably say that I'm praising her too much, because of course, other people don't particularly like her. But that's how I see her. She's amazing, in and out of Drag Race. And I think the thousands of people who watch her show all of the world when she's on tour, will agree. She even had a show here in the Philippines.
Being ALL of that said, and this being a long-ass article, I think we're finished with my personal ranking of all of the show's seasons. I think we all have our preferences and perspectives, but I also think I explained my reasons clearly—of how I placed them this way.
So long! I hope I didn't fuck it up. Wink, wink.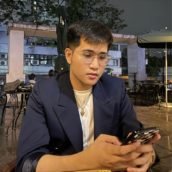 Raphael Garcia
Raphael is a person born between the generations of Millenial and Gen Z. He was produced by Cavite State University (Main Campus) with a bachelor's degree in Political Science. The lad has a fresh take on things, but can still stay true to his roots. He writes anything in Pop Culture as long as it suits his taste (if it doesn't, it's for work). He loves to wander around the cosmos and comes back with a story to publish.