Get ready to shout "DPR, we gang, gang!" as Dream Perfect Regime (DPR) will finally bring Korean Hip-hop to Manila!
DPR, a group of South Korean artists, will perform in the Philippines for their Asia-Pacific tour. The concert will take place at The Filinvest Tent, Alabang on November 30. This is part of their Regime World Tour that will start in September in America.
The event organizer, Karpos Multimedia, officially announced the event last August 8. They also released the ticket details. The ticket prices are as follows:
VIP Package (PHP 7,950+)
Early Entry (PHP 5,000+)
Gen Ad (PHP 4,000+)
*Service charges and online transaction fees are not included in the prices.
Moreover, Karpos revealed that the DPR crew, which consists of DPR LIVE, DPR IAN, and DPR CREAM will perform at the show. This Manila concert will also be their first time performing in the Philippines. It became the most awaited concert for Filipino KHip-hop enthusiasts.
The Regime World Tour
On April 1, DPR published a teaser photo without officially announcing their plans. Eight days later, April 9, they first released the dates and locations for their world tour in Americas, UK/Europe, and Asia-Pacific (without details).
See Also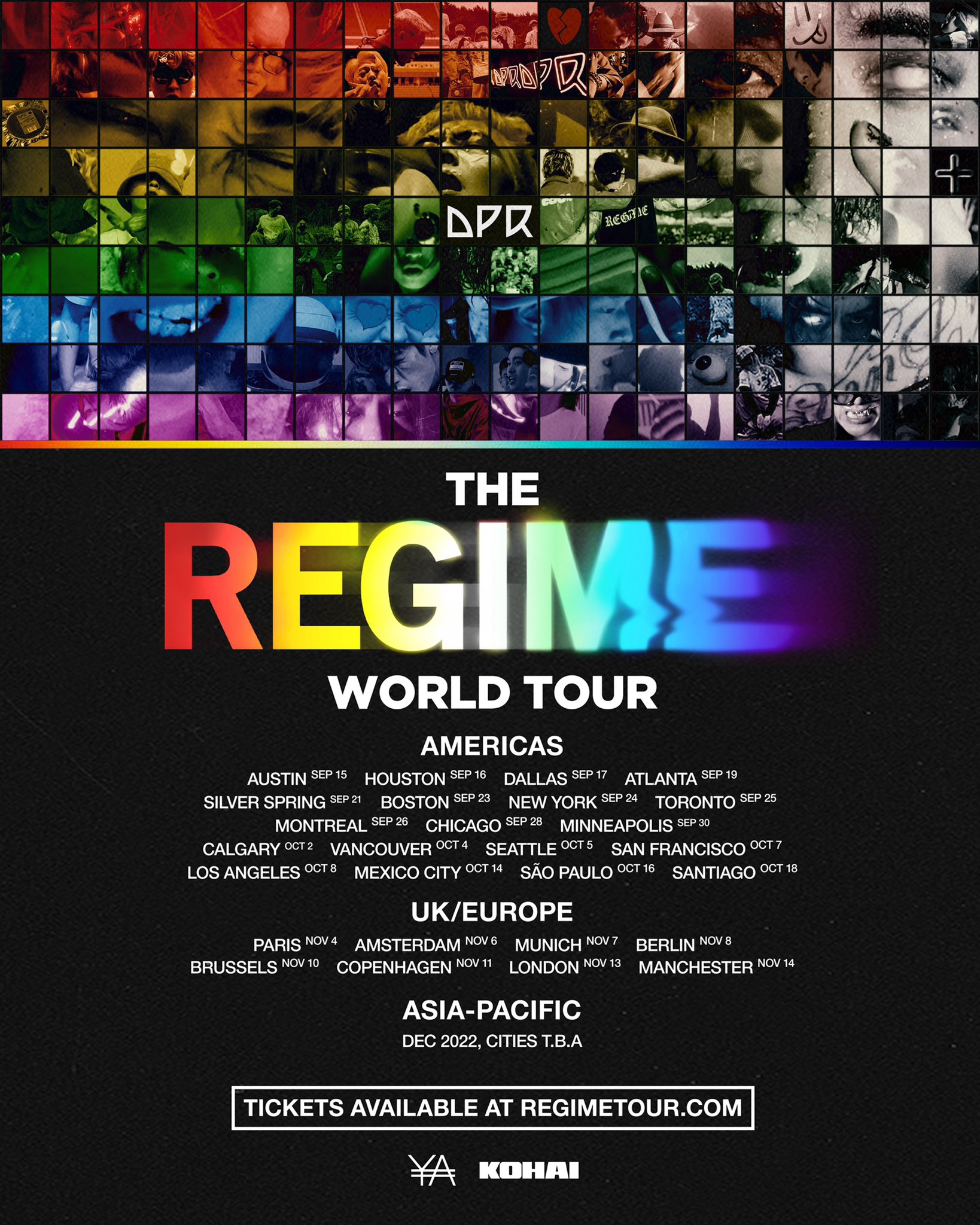 After a few months of waiting, they added more locations for the tour. They also revealed the cities and specific dates for the Asia-Pacific leg. Aside from the Philippines, DPR will perform in Tokyo, Taipei, Bangkok, Singapore, Jakarta, Kuala Lumpur, Auckland, Melbourne, and Sydney.
Apart from this, DPR had their first world tour, Coming To You Live on 2018. This took place in America, Europe, and Asia-Pacific (without the Philippines on the list). It started in Vancouver on September 30 and ended on December 16 in Taipei.
As of this writing, there are still a few tickets available for General Admission – Manila show. You can grab your tickets here: DPR Regime World Tour 2022 (regimetour.com)
Janelle Kyla Liong
Janelle is a full-time K-Pop fan but is also an active campus journalist since elementary. She loves to watch movies, but television series have a special place in her heart. She is also into romantic-comedy and the slice-of-life genres.