TikTok is the leading short-form video platform. The platform recently launched its online marketplace, TikTok Shop, in the Philippines. Through this brand new e-commerce platform, TikTok Shop aims to open up more business opportunities not only for brands. But, it is also for small- to medium-sized enterprises (SMEs). All these, whilst providing a fresh new shopping experience for users and opportunities for local content creators alike.
Shop, Sell, and Be Entertained on TikTok Shop in the Philippines
TikTok Shop products can be purchased through product anchors embedded in short videos, live streams. And, the TikTok Product Showcase tab of a merchant's TikTok page. It will make it easy for users to be entertained and yet shop at the same time. 
At TikTok Shop in the Philippines, affordable and unique items are on offer locally, even those hard-to-find must-haves. TikTok users can purchase items from various categories of products including fashion, home & living, beauty and personal care. They can enjoy shopping from favorite brands such as realme, Unilove, Perysmith, and Kily.phonline.
From June 15 to 21, TikTok Shop held its maiden mid-year sale in the Philippines. Highlighted by super deals, and users enjoyed up to 70% discounts, subsidized shipping, and first-time buyers received coupons and discounts. For shipments to the Luzon region, there were shipping vouchers. This includes up to PhP 150 off with a PHP 10 minimum spend. For shipments outside Luzon, there were shipping vouchers of up to PhP 150 off with a PHP 50 minimum spend.
#TikTokShopSuperDeals
Celebrities and top content creators joined the very first sale. Of course, these include top actress Glaiza De Castro, TV host Macoy Dubs, and top creator Alfea, who did key live sessions and short video posts via TikTok Shop. 
The week-long mid-year sales campaign saw TikTok Shop Philippines gain a 33% growth in its daily gross merchandise value (GMV). The e-commerce platform's number of daily orders likewise jumped by 29%. Meanwhile, the volume of live streams climbed 36% compared to the previous week (June 8 to 14).
Top products bought and sold during the mid-year sale were air fryers, high-waist skinny jeans for women, water bottles, and color tint makeup. The top brands were Gaabor, KILY.PH and Uni-Love. The top creators include HaroldBalilo, Kntxyrl, Nina Cabrera, and actress Glaiza De Castro. 
Kimberly Duyag, CEO of the well-known local cloth and garment brand KILY.PH, shared her experience:
"We created more than PhP 5 million sales during the first mid-year sales campaign, and we just began to do a live stream on a daily basis one month ago. Many sellers have been surprised by the platform's support, especially the free shipping vouchers and discount promotion. Plus it also enables merchants, brands, and creators to showcase and sell their products directly on TikTok via feed, content, or live stream."

See Also
The creator Harold Balilo achieved more than 500% GMV growth in one single live session. This comes in compared with his best live before the campaign.
"I started on TikTok Shop in late April. It's my very first time doing live selling. I'm so thankful and happy as a student and as a small creator looking for a part-time job as a live streaming creator. I can say that TikTok Shop has changed my life and offered huge help for me and my family."
Sell products seamlessly and maximize branding on TikTok
TikTok Shop in the Philippines aims to provide local businesses with a new avenue for reaching out to customers. It also aims to make purchasing possible and more accessible for Filipinos without leaving their favorite mobile entertainment platform.
Merchants will be able to enjoy zero commission fees on the platform for selected products whilst payment service fees are capped at one percent to payment service partners. Businesses can check out the Merchant page or view the Seller Recruitment page for more information about being part of the TikTok Shop.
For additional information, please visit the Seller Center. Meanwhile, Seller University offers local training to sellers. Download the app on your iOS and Android devices today.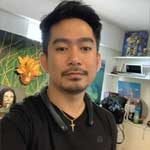 Josh Austria
Aside from being a businessman, Josh Austria has been working in PR and media industry for more more than a decade. From his years of experience as the Marketing and Advertising Head of Village Pipol Magazine, he has built strong relationships with creative people, brands, and organizations.