The PH government is already easing on the restrictions but it does not mean that we can hold house parties like during the pre-COVID era. Social gatherings are still a quarantine violation so PNP is planning to track the violators thru social media stalking.
To keep an eye for potential quarantine violators
Last May, there the Metro Manila police chief has a big birthday celebration that went viral on social media. There was rage because the police officers themselves violated the protocols on health measures and physical distancing. PNP will be catching violators the same way as Joint Task Force (JTF) COVID Shield chief Police Lt. Gen. Guillermo Eleazar warned the general public a few days ago. He said that the police would "regularly monitor" various social media platforms. In fact, the organization will search for citizens who are defying safety protocols as the country remains in quarantine.
Guillermo Eleazar added that people were "inadvertently" uploading photos online of their mass gatherings and celebrations. Closed-circuit television and dashboard cameras also captured some pictures and videos of quarantine protocol violations on the streets. Facebook contains this evidences of violations. Eleazar said in a statement," The social media are full of photos and evidence of hardheaded people deliberately violating the quarantine protocols. These can be used as pieces of evidence to warn, to fine, and to summon the people concerned in coordination with the barangay officials concerned."
Stalking the social media for proof of violation is not legal
Meanwhile, some lawyers argued that PNP can't stalk people on social media for quarantine violations. National Union of People's Lawyers (NUPL) president Edre Olalia said this plan to monitor social media activity for potential quarantine violations is alarming. He added that courts must authorize the police to perform these kinds of activities first.
Olalia explained further, "The police cannot just stalk people's social media posts and messages — especially those with various privacy options — absent legal authority from the courts without violating the constitutional rights to privacy of communications and the Data Privacy Law and other laws and principles."
What are your thoughts on this PNP's plan?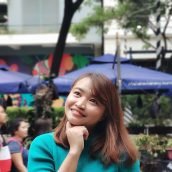 Queenie Lastra
Queenie Lasta got her bachelor's degree in Communications Research from UP Diliman. In her free time, she likes to read thriller novels, psychology books, and mangas. She believes in the importance of grit, hard work, and passion to become a great writer in the future.