AirAsia Philippines now flies to Tokyo via Narita, offers Red Hot Sale from as low as PhP22 one-way base fare
airasia
***The World's Best Low-Cost Airline pioneers the biggest baggage allowance at 60Kg. Also, it offers "NO LIMIT" on the number of check-in baggage.
AirAsia Philippines flight Z2 190 was greeted with a traditional water cannon salute upon landing at the Narita International Airport.
AirAsia Philippines successfully opens its Tokyo via Narita route. In time for the various festivities in Japan this month of love.  The maiden flight, with 84% load factor,  took off at the NAIA Terminal 3 at 4:15 am and arrived at Narita International Airport at 9:45 am (Japan Standard Time).  Its return flight departed Narita at 11:25 am and landed at NAIA T3 at 2:55 pm (local time). 
The daily Tokyo via Narita flight was the second top-selling international destination for January 2023. It is expected to revitalize Japan as among AirAsia's top destinations in East Asia.
Welcome to Tokyo!
As a welcome treat, the World's Best Low-Cost Airline is offering a PhP22 one-way base fare to Tokyo as part of the 2.2 Red Hot Sale. Other international destinations on sale include Osaka, Taipei, Hong Kong, Bali, and Kaohsiung. Also, it includes Caticlan, Tagbilaran, Bacolod, Cagayan, and Iloilo for domestic routes. The 2.2 Red Hot Sale is available for booking until 5 February for a travel period extending from now until 11 October 2023.
AirAsia Philippines Chief Executive Officer Ricky Isla shares, "Our maiden flight to Tokyo is just one of the many regional destinations we plan to open this first quarter of the year as we aim to fully restore our international capacity in coming months. Our commitment has always been about empowering Filipinos by providing them with best value deals to fulfill their travel goals."
Apart from the warm Asean hospitality, guests onboard the inaugural flights received bags of goodies from AirAsia's partner merchants Yobick, HAN Skincare Cosmetics, Dewytree, Hakubaku, Passage Foods, Trizie, The Adventure, Biore, Jergens, Caronia, and Esme Organics.
Airasia's biggest baggage offer
To take things to the next level, AirAsia Philippines is introducing its biggest baggage offering at 60 kilograms. From as low as PhP1,280 for domestic and PhP2,760 for international, guests may now check-in as much baggage as they want. But, as along as it is within the weight limit. Moreover, this breakthrough baggage option can be purchased on all AirAsia channels – website, Super App, and via accredited travel agents.
For passengers with existing AirAsia flights, the 60KG baggage can still be purchased. You can purchase it via Manage My Booking up to 4 hours before the flight. Meanwhile, guests can still avail of the usual other weight options – 20KG, 25KG, 30KG, and 40KG.
The World's Best Low-Cost Airline is also advising its guests to regularly visit the airasia fly safe page, and airasia newsroom. Also, you may visit airasia Super App social media platforms Facebook and Twitter for flight schedules and other travel advisories.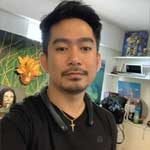 Josh Austria
Aside from being a businessman, Josh Austria has been working in PR and media industry for more more than a decade. From his years of experience as the Marketing and Advertising Head of Village Pipol Magazine, he has built strong relationships with creative people, brands, and organizations.