Tesla builds battery factory in Shanghai
Photo from Milan Csizmadia/Unsplash
Tesla, the electric car company owned by Elon Musk, is expanding in China, building a factory to manufacture large batteries. The factory in Shanghai will be able to produce 10,000 of its "Megapack" energy storage units annually.
The Megapack can be used to prevent power outages and stabilize energy grids. Tesla already has a Megapack plant in California that produces 10,000 units every year.
Musk said on Twitter that Tesla's US factory will be supplemented by the new Chinese plant. China's Xinhua news agency reported that building work on the new Megapack battery plant will begin later this year. Battery production is expected to begin in the summer of 2024.
Meanwhile, the company did not immediately respond to a BBC request for comment. China is the world's biggest producer of batteries, which Tesla will be able to take advantage of to increase production and reduce costs.
As tensions between Beijing and Washington rise, the US government is urging American companies to become less dependent on China.
A ten-year ban was imposed by the Biden administration on US technology firms receiving federal funding from building facilities in China that are "advanced technology."
The guidelines were part of a $50bn plan to build up the US semiconductor industry. The US is worried that China is gaining an edge over it technologically due to a law Mr. Biden signed in August committing $280bn to high-tech manufacturing and scientific research.
See Also
It is announced that Tesla will open its first overseas factory in Shanghai in 2019. The factory produces 22,000 vehicles per week. Tesla also plans to open a plant near Berlin, Germany, and a Mexican factory in Monterrey.
In China, the world's largest market for cars, sales have dropped sharply this year due to slowing economic growth. Last month, Tesla cut prices on Shanghai-made models due to a backlog of unsold products.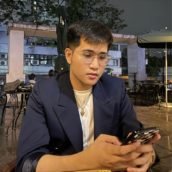 Raphael Garcia
Raphael is a person born between the generations of Millenial and Gen Z. He was produced by Cavite State University (Main Campus) with a bachelor's degree in Political Science. The lad has a fresh take on things, but can still stay true to his roots. He writes anything in Pop Culture as long as it suits his taste (if it doesn't, it's for work). He loves to wander around the cosmos and comes back with a story to publish.