Data centers have long been integral to our digitalized way of life. However, the massive year-over-year increase in online activity has required data centers to evolve at an unprecedented pace. Today, it is no longer enough for data centers to be able to hold and retrieve information for users.
They have to do these in a secure yet seamless fashion. Something that requires a massive investment in hardware, application development, and human resources.
Look at this context as to why data center investment is crucial to a fast-developing economy such as the Philippines. Consider how the country's BPO industry has, in the past, been shut out of this vital and lucrative opportunity. Regional players such as Singapore and Indonesia host the lion's share of the most advanced data centers. These are sometimes referred to as "hyperscale" installations. 
However, a recent study by Research and Markets found that Philippine-based data centers are poised to take a big piece of the market, with a projected compound annual growth rate (CAGR) of 11.40% going on from the present through 2026, and investments of about 535 million USD by that same year.
The presence of a highly-educated domestic workforce, low living costs by global standards, and specialized industrial real estate developments are also helping fuel significant interest from foreign investors looking to set up next-generation hyperscale data centers to serve large organizations as well as Software-as-a-Service (SaaS) and cloud-based businesses.
What Does This Mean for the Philippine Economy?
In all likelihood, data centers are not going to unseat customer service centers as the local BPO industry's specialization. At least not yet. Data centers, including bleeding-edge hyperscale installations, are only going to represent a drop in the Philippine BPO industry bucket. This holds up to 15% of the global market. It contributes upwards of USD 30 billion to the local economy each year.
However, hyperscale data centers are likely to be one of the most important components of this industry. This comes due to their extremely high importance to global commerce and contemporary ways of living. Success in this area may also pave the way for numerous other industries that require data centers to move to the Philippines. 
This is not unprecedented. The Philippines was once an underdog in outsourced customer service before attracting investments that were formerly based in India. Any realized successes may turn the country into a vital link in the global data service supply chain. 
What Are the Philippines' Advantages for Data Center Investors?
The fast rates of technological development and adoption becomes extreme. Therefore, possibly thousands more hyperscale data centers will be needed worldwide to meet basic demand over the next decade. The same local advantages that attracted other BPOs may play into the Philippines' favor in capturing much of this critical market. These include but are not limited to the following:
1.) Mature Industrial Real Estate Developments
All data centers require a steady supply of electricity as well as adequate supporting IT infrastructure. These requirements are relatively demanding, even compared to those of other types of BPOs. This meant that many areas of the country did not have the power or digital infrastructure in place to host more advanced types of data centers.
Thankfully, industrial real estate projects in the Philippines are more likely than ever to meet these high service level requirements. Decades of serving the global BPO industry have made this real estate niche highly competitive within the region. Today, several industrial parks in the Philippines are seen as capable of hosting even the most advanced data centers.
2.) Geographic and Supply Chain Advantages
Data centers require constant upkeep and replacement of their hardware to ensure the best possible service levels. The Philippines already has a relatively large semiconductor and manufacturing industry that could supply some of the needs of these data centers. It is also within a very short distance from the People's Republic of China, Taiwan, South Korea, Thailand, Singapore, and Japan, all countries that host major suppliers for the global data center hardware supply chain. The Philippines' relatively central location to these other supply chain links is, thus, a very compelling benefit for investors.
3.) Low Living Costs
While megacities like Metro Manila have relatively high living costs, other developed areas such as Cebu, Davao, Baguio, Laguna, and Iloilo still have low living costs compared to their high quality of life. This allows investors to pay good living wages that are comparatively lower than other competing BPO markets. This makes it possible for those with a relatively limited budget to stretch their dollars just a bit further.
4.) A Highly Educated Workforce
The Philippines also has an abundant supply of IT professionals and other kinds of workers sorely needed by high-performing data centers. And unlike many other competing data center markets, the overwhelming majority of Filipino professionals can speak English at either native or bilingual proficiency, which drastically reduces the needed investments in training and development.
The Philippines: A Crucial Link in the Global Data Center Supply Chain
Thanks to advantages like highly skilled workers, intelligently developed industrial parks, and favorable geographic location, the Philippines is well-positioned to take the lead in yet another globally important service. As artificial intelligence (AI) takes over the lowest-paying BPO jobs, data centers may become just the industry to fill the gap, becoming a serious contributor to the local economy over the next few decades.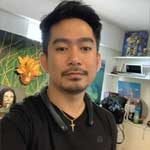 Josh Austria
Aside from being a businessman, Josh Austria has been working in PR and media industry for more more than a decade. From his years of experience as the Marketing and Advertising Head of Village Pipol Magazine, he has built strong relationships with creative people, brands, and organizations.