Shopee's Seller Recognition Operations Awardees highlight how efficient operations contribute to online success
In the Philippines, double-day dates such as 9.9 and 11.11 have become highly anticipated. Shopping festivals are offered by platforms such as Shopee, the leading e-commerce platform in Southeast Asia and Taiwan. In fact, last year over 2 billion items were purchased by shoppers during 11.11 alone across the region.
This uptick in purchases made during mega-sales allowed more than 1,000 local sellers across the region to exceed US$100,000 in sales during Shopee's year-end festivals in 2021.
Alongside hard work and determination, the success of Shopee sellers relies heavily on how efficiently they operate. This is especially true during mega-sales where the opportunity for growth is high. For this reason, Shopee recognizes sellers who go above and beyond in time for Shopee's mega-sale days. They honor them through its Seller Recognition Operations Awards.
Martin Yu, Shopee Philippines Director, said, "Shopee has always been committed to helping businesses create long-term, sustainable e-commerce strategies in today's digital economy. Through the Seller Recognition Operations Awards, we are able to highlight top-performing sellers in this regard, as well as their strategies and insights which their fellow sellers can learn from and apply to their businesses."
Jenna Indigado is the owner of Small Wonders Page and a recent awardee. She joins those who diligently prepares for and maximize mega-sale days to grow her business on Shopee. She decided to become a full-fledged Shopee seller in 2020. This happened when her agricultural business was affected by the African Swine Flu (ASF) breakout that year.
"After our hog-raising business was affected by ASF, I made the decision to sell on Shopee full-time. I already had a part-time reselling business on the platform in 2018 so I knew the potential for growth was huge especially if I committed my time and resources to it."
She went on to hire a local seamstress to grow her reselling business into one that manufactures clothing for babies. Today, she employs more than 300 Filipinos.
"There were only two of us when we started the Small Wonders Page at Shopee. Now, we employ around 250 local seamstresses and 70 employees who have gone on to fulfill their dreams and even purchase their own cars and houses. Without Shopee, we wouldn't be able to provide jobs for these Filipinos," she said.
She says her experience as a Shopee seller and the platform's features are key factors for her business success. Most especially, these are a big help during mega-sale days. Not to mention the guidance from her dedicated relationship manager has contributed a lot as well.
"Having a dedicated relationship manager helps us create strategies to maintain product visibility, eliminate backlog, and fast-track order processing and fulfillment during mega-sales. During campaigns we also make sure to utilize features such as Chat Broadcast, ShopeeLive, and ShopeeAds in order to connect with our customers and inform them about our new products, discounts, and deals."
Charles Barrientos of Mikana store, a store that specializes in jewelry, is a recent awardee as well. He shares that these highly anticipated dates are integral to their business. This comes with hard work preparing for mega-sale days. His decision to launch Mikana on Shopee was because he learned about how it caters to its sellers' growth.
It provides features and guidance that surely help each and every one of them. Besides these tools, he says constant adjustments and preparation are what help drive his business success.
"Preparing for peak days and seasons comes with its challenges because of the sudden increase in demand. There are times wherein we have to extend our operations and double our efforts especially since mega-sale days are a big part of our sales."
He also highlights how Shopee's user-centric platform helps them maintain a good relationship with their customers. "Shopee has an efficient customer service feature which allows us to address the concerns of our customers directly and improve how we serve them."
Like Jenna and Charles, you can conveniently join Shopee as a seller and grow your business today. Learn more and Get Started on Shopee.
Download the Shopee app for free via the App Store or Google Play.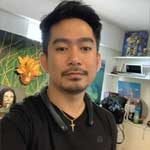 Josh Austria
Aside from being a businessman, Josh Austria has been working in PR and media industry for more more than a decade. From his years of experience as the Marketing and Advertising Head of Village Pipol Magazine, he has built strong relationships with creative people, brands, and organizations.