NEDA Chief says online registration for National ID to start on April 30
Starting April 30, Friday, applicants for the country's national identification system may be able to register online, says National Economic and Development Authority (NEDA) Secretary Karl Chua.
In a report on GMA News TV's Balitanghali, Chua said the National Economic and Development Authority will launch its online system. It will collect demographic data of those who will apply for the national ID. However, he pointed out that applicants must still personally go to their registration centers. It is for the collection of their biometrics as well as open their own bank account.
Chua said the national ID system would help in fast-tracking the vaccination program. Also, the distribution of financial aid during the lockdown. He added that the system will help low-income families to put up their own bank accounts.
Earlier this year, President Rodrigo Duterte signed up for the national ID. It includes the Philippine Identification System (PhilSys) Act number, full name, facial image, sex, date of birth, blood type, and address.
In 2018, the president signed into law the proposed national identification system. As a result, it will harmonize and integrate the several and redundant government IDs by setting up a single national ID system. The national government also approved an additional P3.52-billion funding. Its purpose is to register 20 million more Filipinos to the national ID system this year.
For the first quarter of this year, 17.4 million individuals have completed the system's Step 1 registration. It involved the door-to-door collection of information in low-income households and appointment setting for Step 2. This is on top of the 10.6 million national ID registrants recorded last year, bringing the total to 28 million.
Currently, as of April 20, 4.6 million individuals have already completed the system's Step 2. It involved going to the registration centers to give biometric information.
The Philippine Statistics Authority aims to register 70 million individuals in the PhilSys by the end of this year.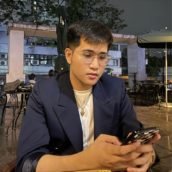 Raphael Garcia
Raphael is a person born between the generations of Millenial and Gen Z. He was produced by Cavite State University (Main Campus) with a bachelor's degree in Political Science. The lad has a fresh take on things, but can still stay true to his roots. He writes anything in Pop Culture as long as it suits his taste (if it doesn't, it's for work). He loves to wander around the cosmos and comes back with a story to publish.