For the first time in history, Blacklist International reached the Mobile Legends: Bang Bang Professional League (MPL) Philippines grand finals. They emerged on top as they overcame a shortfall of 3-1 against Execration. The team grabbed the victory with 4-3 in the tournament yesterday, May 30.
Blacklist International is now Season 7 MPL Champions!
Climbing gradually from the lower bracket, Execration seemed indestructible. They rapidly started the MPL grand finals with a strong advantage. The team capitalized on late-game heroes and playing safe until they attain the power spike. This action secured them games 1 and 2 from Blacklist International.
On the other hand, Blacklist International made a counter move against Execration on game 3. During game 4 of the MPL series, Execration stick with their plan of using late-game potential heroes. They also capitalized on the mobility from their "Ling" and "Claude" picks. As a result, they were able to win the game that leads to 3-1. With their backs against the wall, Blacklist International struck back hard in game five by outlasting Execration in team fights to take a 20-minute victory and keep their championship hopes alive for a sixth game.
The stellar comeback against the rival team
With momentum on their side now, Blacklist International had a skillful showing in a 10-minute game six. The amazing thing is, they scored 15 kills while only yielding two deaths to force the finals to a do-or-die game seven. With everything on the line, Blacklist International came out swinging in game seven and was looking outright dominant. The team already had the best record in regular MPL season 7 with only 1 loss. They introduced a "new meta" by using support and utility heroes. They paired by superior rotations and early game strength and objectives.
Many international teams took inspiration from this new meta and win their respective MPL tournaments. This proves that Blacklist International's support strategy is one of the excellent among others. As for Execration, it will still join the MSC one of the MLBB's prestigious tournaments for SEA. The MSC will be held from 7 to 13 June and will feature 12 of the best teams from the region competing for a cut of a US$150,000 prize pool.
Congratulations Blacklist International, we are all rooting for another legendary win!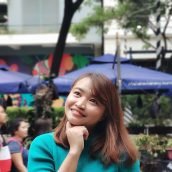 Queenie Lastra
Queenie Lasta got her bachelor's degree in Communications Research from UP Diliman. In her free time, she likes to read thriller novels, psychology books, and mangas. She believes in the importance of grit, hard work, and passion to become a great writer in the future.