A clean-up vessel, which will be donated by the Korean government under the KOICA project, is projected to arrive in the Philippines late next year. Photo courtesy of Korea Marine Environment Management Corporation
The ASEAN Centre for Biodiversity (ACB) and the Embassy of the Republic of Korea in the Philippines explore possible areas for collaboration. Of course, this includes raising awareness on the issue of coastal and marine conservation in the Philippines. This comes where marine plastic pollution causes environmental damage and poses health risks. At present, the Korean government's development cooperation agency Korea International Cooperation Agency (KOICA) launched a marine litter management program in the Philippines. This comes in partnership with the Department of Environment and Natural Resources (DENR) and the Philippine Coast Guard (PCG).
ACB, Embassy of Republic of Korea partners up in tackling marine debris
Ambassador of the Republic of Korea to the Philippines Inchul Kim said:
"Korea is glad to be contributing to the marine environmental protection in the Philippines, a country widely known for its beautiful coral reefs and aquatic biodiversity. Korea hopes that the marine litter management assistance will help mitigate risks posed by the increasing marine debris problem that many experts claim is undermining the marine landscape of the Philippine archipelago."
Korean government under the KOICA project will also donate a clean-up vessel regarding marine debris.
This set to arrive in the Philippines late next year tentatively upon completion of necessary procurement procedures. The clean-up vessel will also become the first marine vessel dedicated to collect marine litter in the Philippines. DENR also notes that there comes an evident presence of marine litters or plastics floating at Manila Bay. It has exacerbated during the Habagat Season or strong typhoons, that have started to wash ashore. Meanwhile, as the World Bank Group recently published in March 2021. More than 75 percent of the material value of plastics, equivalent to USD 6-billion per year has lost across three countries. Of course, this includes Malaysia, the Philippines, and Thailand due to the absence of recycling.
Under a partnership between the Korean government and the World Bank Group.
The Korea Green Growth Trust Fund (KGGTF) funded The World Bank's study on the Philippines. This also comes in efforts to support the mainstreaming of green growth through the World Bank's lending operations. Ambassador Kim also said:
"Korea will continue to take part in the global efforts to address environmental issues through various multilateral and bilateral cooperation, ranging from hosting the upcoming 2021 P4G Summit and collaborating with various UN agencies and international organizations to bilateral development cooperation with the Philippines on the protection of marine environment and biodiversity."
Korea will host the Partnering for Green Growth and the Global Goals (P4G) 2030 Summit on May 30-31 in Korea.
This unites heads of states, CEOs, investors, and civil society leaders. The Korean government also comes in close cooperation with various other international organizations to contribute to the preservation of the marine environment in the region. ACB Executive Director Theresa Mundita Lim said these possible partnerships with Korea on marine litter management would be aligned with the priorities of the ASEAN. Of course, this comes under the ASEAN Working Group on Coastal and Marine Environment.
ACB Executive Director Theresa Mundita Lim said:
"The ASEAN Member States have pledged to reduce and prevent marine debris as part of their commitments under the Bangkok Declaration Combatting Marine Debris in the ASEAN Region. The region recognizes that marine pollution is a transboundary issue that requires integrated regional cooperation."
Aside from that, she also emphasized that pollution remains one of the threats to marine biodiversity as thousands of animals die due to ingesting or entangling themselves in plastic products. The deterioration of ecosystems because of these wastes also poses tangible and negative impacts on people's health and livelihoods.
Tackling the issue of marine debris remains highly relevant today due to growing concerns over the volumes of medical wastes that the COVID-19 pandemic response generated. Aside from that, it also includes the fear that some of these may end up in waterways and oceans. ScienceDirect had a study published in September 2020. 2.2-billion became the average number of face masks used in 49 Asian countries in a day, as of July 31, 2020.
ACB Executive Director Theresa Mundita Lim also added:
"Innovative actions in properly disposing and managing wastes, including those generated by the pandemic response, will help reduce marine litter that affects the health of our marine ecosystems and the capacity of our oceans to provide fisheries and food security, as well as to effectively serve as one of our natural solutions to climate change impacts."
The ACB also sets to conduct a study aimed at identifying entry points for regional action. Such as support to cooperation for research and assessments. This also helps in protecting and recovering marine biodiversity that marine litter has threatened. Then, Lim noted that Korea's continued efforts and leadership in green worth may be synchronized with ACB's effort to mainstream biodiversity into various sectors. Of course, this includes infrastructure and energy.
For more than a decade, Korea has been promoting policies focused on green growth, a development paradigm that creates a growth engine and job creation based on "green technology and clean energy."
Korea's Green New Deal, announced last year, further elaborates on the areas of focus as the promotion of green transition of infrastructures, low-carbon, and decentralized energy, and innovation in the green industry. She said:
"We hope more businesses through the help of the Embassy of the Republic of Korea will be our partners in our endeavor of integrating biodiversity considerations into plans and business models."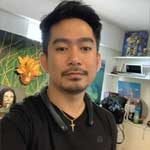 Josh Austria
Aside from being a businessman, Josh Austria has been working in PR and media industry for more more than a decade. From his years of experience as the Marketing and Advertising Head of Village Pipol Magazine, he has built strong relationships with creative people, brands, and organizations.