Nail an at-home DIY photoshoot with these five tips!
Makeup? Check. Outfit? On-point. Confidence? Heck YEAH! These are the ingredients to nail a do-it-yourself or DIY photoshoot at home. Who says we can't get a good photo inside? We should try to learn a new skill during these bouts of lockdowns, and self-photography is PERFECT! In DIY photoshoots, you have no need for an expensive camera or light equipment. After all, our phones' cameras nowadays are more powerful than ever! 
Nail an at-home DIY photoshoot with these five tips!
If you're planning on conducting your own modeling session at home, try these DIY self-photo shoot tips! 
DIY Photoshoot Tip#1: Play around with good lighting
To make your selfies look bomb, lighting is the best. Always make sure that you don't take your photos in dim-lighting or against the light! Make sure that you're directly facing your source of light, as this will make your image more vivid and more precise. Furthermore, if you're using the sun as your natural lighting, it will give you that glowing sunkissed vibe that we're all going for. 
If you're using artificial light, you can also play around with your shadows and highlights by placing the light in various places. Top left, bottom right, or in front, make sure to put the light at an angle that brings out your best and most beautiful features! 
DIY Photoshoot Tip#2:
Research your pose!
Most professional models and influencers know the triangle rule of posing. When you pose for a picture, especially when it's a body shot, it's a goal to always make a triangle shape. The reason for this is so that you won't look stiff in the photo, and your pose will look more natural. For example, crossing your legs, putting your hand on your chin or head, or tilting your head to the right. 
The triangle shape also gives your body a flattering silhouette, giving it more curves rather than a straight line. However, if that's the idea or the look that you're going for, you can disregard this look! Fashion and modeling have no standard structures- follow your artistic instinct and let it flow naturally.
You can try using a variety of hand poses and foot positioning! Are you sitting, lying on the floor, or standing against a wall? Use your environment's items to help you in your pose.  Whatever your pose is, it would convey the mood of your photo so choose appropriately!
DIY Photoshoot Tip#3:
 Take multiple shots!
We don't like lazy photographers! When it comes to photoshoots, ALWAYS TAKE MULTIPLE SHOTS. From every angle, low or high, with flash or without, take lots of pictures! You won't post 100+ pics online, but you get to choose the best images among many! Taking photos from every angle will help you choose the best one!
No picture is the same, and it's best if you have tons of options. You might've had a speck of dust in your eye at one point or accidentally blinked in some- whatever it is, have backups. 
DIY Photoshoot Tip#4:
Use your creativity- no need for an aesthetic background!
You can take a lot of beautiful photos even without a neutral backdrop like you see in studios. In fact, you can actually be more creative! You can use reflective tools, old newspapers as your background, or even flowers to make your photos look aesthetic. 
Your imagination is the limit. Curtains and blankets are also a great look, as they give that billowing effect we see in many photoshoots nowadays. Using props that can be found in your home is also essential to making your at-home photos more unique and cool!
Personally, I love recreating iconic photos and scenes from my favorite movies and series. I did Girl from Nowhere and Carrie with just a few things around the house! Of course, the magic really comes in with Photoshop editing. However, the bare essentials of copying the photos are easier to find than you think!
DIY Photoshoot Tip#5:
Flaunt that beautiful shot!
People, don't think twice about posting the photos. DON'T even think about how many likes you believe it will garner! If you do selfie photoshoots, do it because you're feeling yourself and want to flaunt yo beauty! You're gorgeous, unique, and flawless! Don't let anybody tell you otherwise! 
Whether you put filters on your pics or not, you do you, babe. Confidence is the most significant ingredient in perfecting that selfie. That's what's important. As long as you're showcasing self-love at the camera, that's what you call a bomb-ass photo. 
All of these are key to nailing that DIY photoshoot at home. It's not just about taking the perfect photo. It's also about having fun! Self-portraits are just one of the best ways to utilize your spare time inside the house.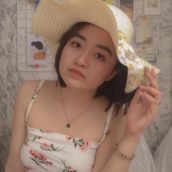 Llana Cabajar
An aspiring adventurist who aims to travel the world someday. Weird and poetic, a great friend for problematic rants and deep talks about life in general. Hit me up on my socials!