Francis Libiran allures with the release of his perfume line 'Dusk and Dawn'
Francis Libiran has released a new perfume line designed with esteemed perfume creator, Oscar Mejia III.
Dusk and Dawn are the two variants in the Francis Libiran perfume collection. They will be available in limited stocks starting this February. 
Libiran said that he has always been interested in extending his expertise in the lifestyle area. He had been researching the country's best perfume connoisseurs and creators. It just so happened that he met Oscar Mejia III in an artisan trade fair. Afterward, he reached out to him for a collaborative project! Mejia agreed, and the rest is history. 
Libiran and Mejia came up with the Dusk and Dawn collection. It is composed of aromatic products to set the tone of our home ambiance, as well as a perfume line! 
Dusk is an ode to grace and romance through refreshing notes of bamboo and white tea. It also allures with its velvety hints of chamomile and rose that is wrapped in musk and amber. 
Dawn celebrates hope through the radiant notes of pomelo and olive with a lingering hint of sampaguita and patchouli. 
Libiran and Mejia expanded these two invigorating scents into four products. These delightful fragrances include perfume candles, reed diffusers, and antibacterial room and linen sprays. All scented products are packaged with care instructions for optimal results. 
Libiran said that these products play a part in one's well-being and improve focus and overall mood.
The Dusk and Dawn collection will be made exclusively available online. This is via their website and in all Francis Libiran stores and ateliers.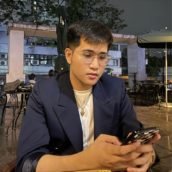 Raphael Garcia
Raphael is a person born between the generations of Millenial and Gen Z. He was produced by Cavite State University (Main Campus) with a bachelor's degree in Political Science. The lad has a fresh take on things, but can still stay true to his roots. He writes anything in Pop Culture as long as it suits his taste (if it doesn't, it's for work). He loves to wander around the cosmos and comes back with a story to publish.