POWER COUPLE ALERT! Lee Jong-suk, IU, confirmed dating
Photo from J. ESTINA (Left), Dispatch (Center), and Soompi (Right)
South Korean stars Lee Jong-suk and Lee Ji-eun, also known as IU, are in a romantic relationship, as confirmed by their agencies.
On December 31, Dispatch shook the internet as it reported that the two high-status Korean celebrities were dating. The big reveal is an annual New Year's tradition by the entertainment news outlet famed for pursuing the hottest alerts in K-showbiz.
According to the report, Jong Suk and IU crossed paths ten years ago through the show "Inkigayo." The two established their friendship that will soon develop into romance. Dispatch claimed they have been dating for four months now.
Moreover, PhilStar cited the newly found-out couple celebrated Christmas together at a luxury resort in Nagoya, Japan. Jong-suk reportedly sought the help of IU's younger brother to plan the said trip. Dispatch shared a series of pictures to back up the claims.
Further reports detailed that the couple's families are aware of their relationship. Looking back, IU sang the celebratory song when Lee Jong Suk's younger brother married earlier this year. IU's younger brother also joined the two on their Christmas vacation.
Hours following the controversy, the respective agencies of each actor responded to the rumors, with both confirming it was all true.
See Also
IU's EDAM Entertainment said: "IU and Lee Jong-suk have recently developed into a good meeting between close colleagues."
High Zium Studio, Jong-suk's agency, stated: "Lee Jong-suk has developed a relationship with IU from close colleagues to lovers. They are continuing their serious relationship."
Netizens are dubbing the pairing as the newest South Korean power couple.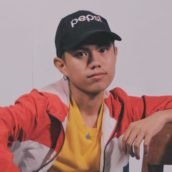 Renzneil Robles
Renzo is an introvert who prefers to do things at his own pace. Unlike most writers, he reads lazily. Watching Korean dramas at night is his constant source of comfort. Although oftentimes commended for being outspoken, he speaks better through writing than with his words.