Mixers all around the world are still devastated by the departure of Jesy Nelson from Little Mix. Well, I know I am. However, despite this, they have recruited another Essex girl to join them — Anne Marie.
Little Mix and Anne Marie's long-awaited collaboration is finally happening!
After years of rumors about a potential collaboration, Anne Marie has finally nailed down a single with the trio for her forthcoming album. The trio recently completed work on the song with Anne-Marie and is set to film a video for the track on July 6.
The shoot is unlikely to be as energetic as their previous ones. This is due to the adorable pregnancy of Perrie and Leigh-Anne. The music insider of the Sun said,
"Anne-Marie and Little Mix have been pals for years and this collaboration has been a long time coming. They have spoken about doing something together for ages but the timing was never quite right and they never settled on a song. But they all seem to be really excited about this one because they said it was the perfect fit for them."
The single is expected to be out next month ahead of Anne-Marie's album, titled Therapy. It will be released on July 23. The insider continued,
"They are keeping shtum about what sort of song it is, but having two of the biggest British female acts teaming up is a great thing for girl power."
That means it will follow a string of other high-profile collaborations for Anne-Marie. Her current single, Our Song, features former One Direction star, Niall Horan. In the past year, she has also teamed up with Nathan Dawe, KSI, and Doja Cat on chart hits.
Jesy gushed about Anne-Marie last April when she called her their "fifth member" and said all five of them had a group chat. We can all imagine how Jesy will be sad to miss out on the collaboration. She explained,
"Anne-Marie — we absolutely love her. We've got a WhatsApp group with her, and we definitely, definitely want to work with her. If it happens, which fingers crossed it will, I think it will be one of our best collaborations."
Well, we can all hope that the five girls will be doing this amazing bop together. The keyword though is "hope," because it is impossible. But still! I can't wait for this collaboration! I am very thankful to my girls for not letting us—Mixers—down. They keep producing high-quality music despite the heartbreak of Jesy leaving.
Let's all just support them and anticipate this amazing collab! (But we can always still hope that Jesy will be the next collaborator… or maybe come back. Oh, is it a reach? I'm sorry.)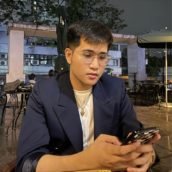 Raphael Garcia
Raphael is a person born between the generations of Millenial and Gen Z. He was produced by Cavite State University (Main Campus) with a bachelor's degree in Political Science. The lad has a fresh take on things, but can still stay true to his roots. He writes anything in Pop Culture as long as it suits his taste (if it doesn't, it's for work). He loves to wander around the cosmos and comes back with a story to publish.