Ready For This Spooky Season?! Last Minute Halloween Makeup Looks With barenbliss
Last Minute Halloween Makeup Looks
It's October! And I can already smell the Noche Buena ham and hear the jingle bells! But before that, there's always a nightmare before Christmas and this year's spooky season has to be a big one! Since last year we've been stuck in our houses eating candies and popcorn while watching scary movies. For Halloween, it's time to make memories and serve a look! Halloween is the chance to showcase your creative side with makeup looks and costumes. Even if I want to think I can come up with a Halloween costume at the last minute. I totally get creative block! Good thing barenbliss always has our backs! 
Even if the branding is all about being sweet and girly, barenbliss is not afraid to be #BareNScary for this Halloween. They created three badass Halloween makeup looks using barenbliss products that will surely help you get inspired:
Forest Elf
For this elf look, Anne exudes that glow from within using the True Beauty Cushion in the shade Medium Blossom Bud and lightly setting it with barenbliss Soul Matte Loose Powder Medium Mango Sorbet. For the eyes, she used barenbliss' Fortune Cookie Eyeshadow in the shade Friendship for the neutral color palette and she mixed the shimmer of shade Friendship and Success for that blinding shine. Anne then added thin tight liner using barenbliss' Better Than Magic Eyeliner that enhanced her beautiful elf eyes. Anne applied barenbliss' Spark Tacular Party Blush in the shade Ruby Red for that sunkissed look. To finish the look, Anne used the Berry Makes Comfort Lip Matte in the shade Maple Mingle for that glossy yet long lasting finish! This elf is so beautiful that she surely won't be left on the shelf.
Black Widow
barenbliss has a different way of showing their scary yet edgy side. In this Black Widow inspired makeup look, it's a mixture of badass but still being hyper feminine, because, who said you can't be a boss while being sexy and feminine? For this look Angela achieved that matte base using the Fine to Refine Compact Powder in the shade Light Petal. The highlight of this halloween makeup look is the graphic "web" eyeliner. This was achieved by using the fine tip of barenbliss' Better Than Magic Eyeliner that is perfect for any eyeliner look! Topping the look is the Peach Makes Perfect Lip Tint in the shade Never Settle; a perfect shade to achieve that deep red and sultry look of Black Widow.
Butterfly Nymph
The final look by Caroline is a Butterfly Fairy. This whimsical look will surely gravitate unwaveringly in everyone's mind. If you want to achieve that look as well, here are some guides for you: For that flawless fair skin, Caroline used barenbliss' True Beauty Cushion in the shade Light Petal Shower- achieving that airbrush glowy base. For a magical shimmer that every fairy needs, Caroline used the Fortune Cookie Eyeshadow in the shade Romantic on her lids and as a highlighter. Finishing the look, is the barenbliss' Spark Tacular Party Blush in the shade Vintage Rose for the rosy blushed cheeks. Lastly, a dab of Peach Makes Perfect Liptint in the shade Pretty Please for that ombre red lip.
For any holiday, barenbliss products can amp up your look! So what are you waiting for? With these three makeup looks, it's time to get out and get those sweet treats as you create your halloween memories with barenbliss.
barenbliss is now available on:
For more barenbliss content: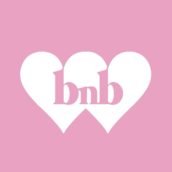 BNB Team
𝒃𝒂𝒓𝒆𝒏𝒃𝒍𝒊𝒔𝒔 (bnb) Beauty Lab was founded by the best scientist to create innovative products. Based on its scientific and pure formula, barenbliss combines natural and scientific ingredients, it removes all harmful ingredients and created the pure 𝑩+𝑵+𝑩 formula to create a new lifestyle that is suitable for all skin types, making this brand a makeup and skincare hybrid.