GMA building a multiverse? Fans suspects spinoff after 'Maria Clara At Ibarra' concludes
The hit historical series Maria Clara At Ibarra has concluded, proving true of its promise to leave with a bang.
Maria Clara At Ibarra tells the story of Klay (Barbie Forteza), a struggling nursing student caught submitting plagiarized work. Instead of getting failed remarks, she was punished and transported inside Jose Rizal's book by her professor, Mr. Torres (Lou Veloso). 
There, Klay will meet the fictional characters Maria Clara (Julie Anne San Jose) and Crisostomo Ibarra (Dennis Trillo), among others. She will also soon begin an attempt to change the tragic plot of the story, which primarily highlights Filipino oppression.
On Friday, February 24, Maria Clara At Ibarra aired its 105th and final episode. At the bittersweet ending, some characters led viewers to mourn their deaths, while others granted the anticipation for a positive outcome. Nevertheless, a fitting finale was guaranteed.
However, besides providing a satisfying resolution to the drama, the show also dropped its last puzzle piece. Several hints fueled theories that a follow-up series might soon be in work.
Could there be a sequel to Maria Clara At Ibarra?
After the program's denouement, the creators of Maria Clara At Ibarra finally unveiled the mystery surrounding the identity of Mr. Torres. As revealed in his finishing appearance, he belongs to a mystical group of bookkeepers who can time travel inside written works— the novels Noli Me Tangere and El Filibusterismo being part of those.
With the revelation, fans highly suspect the existence of a possible multiverse.
In television and film, a multiverse is a storytelling trope acknowledging the concept of multiple universes coexisting at the same time. Thus, in the context of Maria Clara At Ibarra, the hypothesis suggests that other novels may also serve as a plot source. A direct indication lies in the last episode with the mention of Mga Ibong Mandaragit by Amado Hernandez.
Although the book is not a work of Rizal, Mga Ibong Mandaragit acts as a sequel to El Filibusterismo. The sociopolitical masterpiece is set some years after Noli Me Tangere, in the backdrop of the Philippines during the Japanese occupation. The story begins with a search for Simoun's lost treasure and highlights Filipinos' revolt against the colonizers.
Meanwhile, Suzzette Doctolero, the head writer of Maria Clara At Ibarra, joined the thrill of heightening speculations for the series. In a tweet on Saturday, February 25, she said: "Bakit bitin? Kasi hindi pa babu!" implying that this is not a complete farewell for the well-loved show.
On the other hand, David Licauco, who played Fidel in the television drama, also teased his fans during his tribute for the role. "Yesterday marks the end of MCI. With that, I'd like to say thank you to everyone who supported the show for the past five months. I am forever grateful! (This is) Fidel, signing off for now," he captioned.
Mga Lihim Ni Urduja will replace Maria Clara At Ibarra for its timeslot.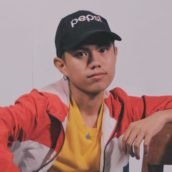 Renzneil Robles
Renzo is an introvert who prefers to do things at his own pace. Unlike most writers, he reads lazily. Watching Korean dramas at night is his constant source of comfort. Although oftentimes commended for being outspoken, he speaks better through writing than with his words.