First YORI Fan Art Contest drew over 500 entries nationwide!
Ever since YORI was introduced to the market, the brand has become every starter's home. They commit themselves to build furniture that remains smart and easy, yet rewarding to own. From product design down to customer service, the dedicated team behind YORI designed the whole brand experience for the customers. A DIY project doesn't have to have complications just to make the output feel rewarding. And, that's what YORI is all about.
So, to celebrate their love for design and their followers, they opened a fan art contest. This ran from April 20 to May 15, 2021. Despite being a new brand, they received over 500 entries from different artists nationwide. Many artworks look exceptionally good. However, only three of them emerged as winners. The announcement of the YORI Fan Art Contest became public on their official Facebook page on May 18, 5 PM.
The first YORI Fan Art Contest drew over 500 entries nationwide!
The brand selected the following winners:
Nathaniel Surbano Refermoso – Grand Prize
Xander Agcopra – Consolation Prize
Mary Kay M. Daguro – Consolation Prize
The team would also like to recognize these young talents: Bernadette Anne M. Miguel and Nicole Kates A. Samonte for their exceptional artworks:

 
The grand winner incorporated Aya, Riku, Yori 'the cat', and Kaiso Bookshelf in his brightly colored illustration. The rest of the winners drew inspiration from their personal experiences and favorite memories in life. 
Grand prizes include Jobu Table and Kaoku Loveseat, meanwhile, two runners-up brought home Sagyo Mini Desk. 
YORI is also excited to announce that there will be a bigger fan art contest that everyone needs to watch out for soon. YORI products are available at SM Home branches nationwide and ShopSM.com. The customers can also purchase via SM Call to Order by dialing #143SM (#14376).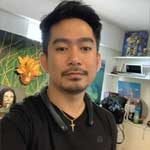 Josh Austria
Aside from being a businessman, Josh Austria has been working in PR and media industry for more more than a decade. From his years of experience as the Marketing and Advertising Head of Village Pipol Magazine, he has built strong relationships with creative people, brands, and organizations.