7 Met Gala 2021 looks that enchanted the red carpet — In America: A Lexicon of Fashion
The event that fashion enthusiasts and simply those who adore pop culture has arrived once again. The Met Gala is typically held on the first Monday in May. However, this year, the event was postponed due to COVID-19.
The date falls in the middle of fashion month which raises the stakes for celebrities to bring some elaborate outfits. As usual, the met happened at the Metropolitan Museum of Art in New York City.
The event serves as a celebration of the Costume Institute's newest exhibition, In America: A Lexicon of Fashion. It opens to the public in the Anna Wintour Costume Center on September 18th.
On the red carpet, the celebrities sported American-inspired looks, which is the theme of the event. How excited are we to see how this night turned out?
Here are my picks for the best ones that gave the Met Gala 2021, life.
Billie Eilish wearing Oscar Dela Renta
I have always loved an Old Hollywood glam look. I adore the color peach in this whole ensemble. The train, the skirt, the shoulder wrap are exquisite. The fit is nice too. Billie even paired this with some Jimmy Choo platform shoes; her exposed skin embezzled with Cartier jewels.
Timothee Chalamet wearing Haider Ackerman
We're following Billie with another co-host of the event, Timothee Chalamet. As the actor stated, he sports a mix of everything. He blended the formal and casual. The white ensemble just screams purity.
He wore a satin tuxedo with a cropped jacket and loose trousers, having an All-Star Converse for his shoes. If this doesn't come off as American elegance to you, I don't know what will.
Kendall Jenner wearing Givenchy
Now, we have a Givenchy Haute-couture which you can never go wrong with. The dress works because of the illusion tulle made with embroidered crystal fringes. It also stretches to her hands which forms gloves. The silk tulle bustier and the beige sandals can also be seen through the sheer fabric.
Iman wearing Harris Reed
I don't know what to say about this. This is just… golden. See what I did there? The elaborate golden headpiece alone wins this. Iman wears a custom brocade jumpsuit worn under a feathered overskirt.
Grimes wearing Iris van Herpen
Grimes just amazed me with this look and here's why. It was inspired by the book Dune which was also made into a film in 1984. It has a remake that will be released in the theaters later this year.
The mask that she can be seen wearing is from the movie. The dress she elegantly showcases is an Iris van Herpen custom creation. It is a black and white semi-sheer Bene Gesserit gown. Oh, and yes, she has a book and sword.
Rihanna wearing Balenciaga
The singer slash makeup mogul just keeps wowing everyone every time she makes an appearance in the famous met gala. This year, she strutted the red carpet with a black Balenciaga custom overcoat by Demna Gvasalia.
She can also be seen rocking the black hat. Ri-ri accessorized with a bold collared wrap and Thelma West jewels.
Lil Nas X wearing Versace
Lil Nas X is always out to make a statement. Of course, this time is no exception. He wore three golden looks and each one symbolizes something with regard to being part of the LGBTQ+ community.
"Lil Nas X told a three-part LGBTQ+ American fairytale with his look for the 2021 Met Gala. He arrived on the red carpet in a dramatic cape that exudes regality and represents concealing one's true self.

"The cape was then shed to reveal gleaming Medusa-adorned armor, a symbol of protection from the prejudices faced as a Black, queer person. Finally, the armor is removed to reveal a skin-tight bodysuit that represents living life as your true, unguarded self."
I don't need to detail how amazing these looks are. The meaning in itself is beautiful. Meanwhile, haters of the rapper just keep coming. However, he is not sorry about it.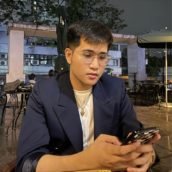 Raphael Garcia
Raphael is a person born between the generations of Millenial and Gen Z. He was produced by Cavite State University (Main Campus) with a bachelor's degree in Political Science. The lad has a fresh take on things, but can still stay true to his roots. He writes anything in Pop Culture as long as it suits his taste (if it doesn't, it's for work). He loves to wander around the cosmos and comes back with a story to publish.