2022 VP Choice Awards board of judges begins deliberation
The panel of judges for the 2022 VP Choice Awards (VPCA) commenced their deliberation proper last March 9, 2023.
VP Choice Awards is the country's most engaged award-giving body, produced by Red Entertainment, Inc. and Village Pipol. Its fourth edition welcomes the theme, Supernova: Our Brilliant Burst of Light, which signals a brighter and grander return.
Moreover, the VPCA 2022 introduced almost 100 accolades this year. The voting period began last February 10 and will conclude with a month duration.
Additionally, the following criteria will determine the winners: 50% will come from the combined VP Choice Awards and Village Pipol Facebook shares. The editorial team represents 30%, while the opinion of the panel of experts will decide the remaining 20%.
2022 VP Choice Awards board of judges begins deliberation
VP Choice Awards only acknowledge the prime and supreme from the travel, lifestyle, entertainment, technology, and business industries. Aside from the power of the Pipol to choose their favorites, the expert panel is a crucial part of the winner selection process.
Hence, for the 2022 installment, several craft masters will lend their insights and experiences to name the victors. This year's board includes showbiz-lifestyle Youtuber Albert Bryan Abelido, orthodontics and cosmetic dentistry specialist Dr. John Alex Glenn Crespo, and entertainment blogger Justine Montas.
Likewise, actress-entrepreneur Kyra Custodio, celebrity hairstylist Mark Rosales, market researcher Martin Penaflor of Tangere App, and gadget coach Peter Jan Icago are part of the judges.
The 2022 VP Choice Awards is presented by Casino Filipino while co-presented by itel and FLEEK, respectively. Meanwhile, Evnia, Tea Ni Juan, Chow Panda – Dimsum, SIP water, and Bayong Republic are our sponsors.
The following are our media partners: The Manila Times, BusinessMirror, BusinessWeek Mindanao, Mindanao Daily News, The Market Monitor, BMPlus, PILIPINO Mirror, Cagayan de Oro Times, The Post, Maharlika TV, WhenInManila.com, Blogapalooza, GIZGUIDEPH, Orange Magazine TV, Iconic MNL, and A2Z.
Lastly, don't miss out on the much-anticipated VPCA awards night! The red carpet will occur on March 29 at the Glass Garden Evangelista Avenue, Pasig City.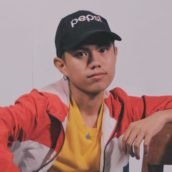 Renzneil Robles
Renzo is an introvert who prefers to do things at his own pace. Unlike most writers, he reads lazily. Watching Korean dramas at night is his constant source of comfort. Although oftentimes commended for being outspoken, he speaks better through writing than with his words.