Whip Up These Deliciously Healthy Recipes by Richard Gomez
Healthy eating is no longer a fad, it has become a way of life. And what better way to live healthily than by incorporating premium quality olive oils into your cooking, such as Doña Elena Olive Oils? 
Renowned for their excellent quality, Doña Elena Olive Oils take center stage in these five savory dishes that you can indulge in without feeling guilty.
Numerous studies have shown that consuming olive oil can reduce the risk of cardiovascular disease, cancer, neurodegenerative disease, and lung disease. Olive oil is rich in monounsaturated fatty acids that help lower bad cholesterol, making it a wise choice for a heart-healthy lifestyle.
To get you started on cooking and eating healthily, celebrity home cook Richard Gomez shares his five recipes using different kinds of Doña Elena olive oils.
This dish offers a perfect balance of protein and greens, making it ideal for afternoons or fancy dinners. To make it, marinate beef tenderloin in a mixture of oyster sauce, soy sauce, cooking wine, chili flakes, pepper, and cornstarch. Sauté garlic, ginger, and onion in Doña Elena Pure Olive Oil, then add the beef and blanched broccoli. Drizzle with sesame oil, mix well, and add water for more sauce. Doña Elena Pure Olive Oil is the most versatile among the Doña Elena variants, with a higher heat tolerance than extra virgin olive oil, making it perfect for everyday cooking.
A hearty shrimp okoy generously stuffed with squash, bean sprouts, and shrimp, this dish is perfect for those looking for comfort food with a crunch. Then, make the batter by adding flour, cornstarch, egg, garlic powder, pepper, salt, paprika, or atsuete, and water. Layer the squash, sprouts, and shrimps, then drop the mixture into hot Doña Elena Pomace Olive Oil. Make a simple dipping sauce with vinegar, soy sauce, ground pepper, and sliced red chilis, and drizzle with Doña Elena Extra Virgin Olive Oil for added flavor. Doña Elena Pomace Olive Oil also has a high heat tolerance, making it ideal for roasting and deep frying dishes like the shrimp okoy.
For a filling snack, try this overstuffed deli sandwich with aioli dressing made with Doña Elena Extra Virgin Olive Oil. Mix egg yolk, crushed garlic, salt, and gradually pour in extra virgin olive oil, then add freshly ground black pepper. Slice the baguette, add deli ham, salami, coppa ham, cheese, and alfalfa sprouts, then top with aioli dressing. Doña Elena Extra Virgin Olive Oil is mechanically pressed and processed without heat or chemicals, making it higher in antioxidants and anti-inflammatory properties.
This classic Italian pasta dish is full of flavor and easy to make. Sauté garlic and red pepper flakes in Doña Elena Extra Virgin Olive Oil, then add anchovies, olives, capers, and canned tomatoes. Simmer for 10-15 minutes, then add cooked spaghetti, toss well, and top with parsley and grated Parmesan cheese.
This Middle Eastern dish is perfect for breakfast, brunch, or dinner. Sauté onion, bell pepper, and garlic in Doña Elena Extra Virgin Olive Oil, then add canned tomatoes, paprika, cumin, and red pepper flakes. Make wells in the tomato sauce and crack eggs into them. Cover and simmer until the eggs are set, then top with chopped parsley and ground black pepper. Serve with crusty bread.
By using Doña Elena Olive Oils in these recipes, you can eat healthily while enjoying delicious food. For more culinary inspiration, be sure to follow the Doña Elena Cusinera Club on Facebook, Instagram, YouTube, and TikTok.
Whether you're a seasoned chef or a kitchen rookie, there's a bottle of Doña Elena Olive Oil to suit your cooking needs. Doña Elena's Pure, Extra Virgin, and Pomace are also conveniently available in 250 ml, 500 ml, 1 Liter, and 5 Liter PET bottle sizes.
Doña Elena Olive Oil is available in all groceries and supermarkets nationwide. Buy online at Fly Ace Corporation Official Lazada Store , Fly Ace Corporation Official Shopee Store or at Ace Market Website.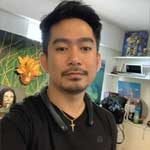 Josh Austria
Aside from being a businessman, Josh Austria has been working in PR and media industry for more more than a decade. From his years of experience as the Marketing and Advertising Head of Village Pipol Magazine, he has built strong relationships with creative people, brands, and organizations.