While Filipinos mourn the passing of Cherie Gil, Filipino film production company Regal Entertainments Inc. pays tribute to the veteran actress' legacy.
Through YouTube, Regal introduced "The Life and Work of Cherie Gil," a free-streaming playlist glancing at Gil's years of career.
As of writing, a total of 8 classical movies by Regal Films are uploaded on the channel free of charge. Among those includes "Manila by Night," "Sugatang Puso," and "Too Young."
Gil co-starred with other showbiz icons such as Lorna Tolentino, Christopher De Leon, and Charito Solis in the said films.
Born Evangeline Rose Gil Eigenmann, Cherie Gil earned the title "La Primera Contravida." She came from a bloodline of celebrities and is best known for her antagonist characters.
Following her initial exposure, Gil debuted in Regal Films through "Problem Child" in 1979. Since then, Regal continually cast Gil in other shows, expanding her acting prowess and range in the limelight.
See Also
On August 5, 2022, Cherie Gil passed away peacefully in her sleep while in New York City. Eventually, her family revealed that the actress battled a rare form of cancer which she was diagnosed with in October last year. In addition, Gil requested that her condition be kept from the public while she gets treated closer to her loved ones.
Gil was a 2014 Filipino Academy of Movie Arts and Sciences (FAMAS) Award winner. She also won Best Actress during the Madrid Film International Festival in 2015 and was a Metro Manila Film Festival Hall of Famer.
Ms. Cherie Gil, you will be greatly missed. May you rest in peace.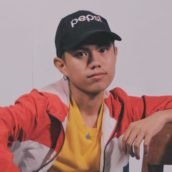 Renzneil Robles
Renzo is an introvert who prefers to do things at his own pace. Unlike most writers, he reads lazily. Watching Korean dramas at night is his constant source of comfort. Although oftentimes commended for being outspoken, he speaks better through writing than with his words.