Puregold's Tindahan ni Aling Puring Negosyo convention returns with massive success
Puregold finally returns with the Tindahan ni Aling Puring Negosyo convention. With close to 30-thousand attendees, the three-day convention became a huge success. Due to the COVID-19 pandemic, the convention had a two-year hiatus. 
Puregold's Tindahan ni Aling Puring Negosyo convention returns with massive success
Puregold President Ferdinand P. Co said, 
"We know our customers have missed the convention. We always listen to them. So we're happy to be back with this annual gathering to provide panalo deals and discounts."
The convention happened in the World Trade Center in Pasay City. Attendees took advantage of special offers during the convention which had the theme, Tuloy Natin Ang Pagsasama, Tuloy Natin Ang Pag-Asenso. Aside from that, the convention had the support of 108 Puregold's trade partners.
Puregold launches the Aling Puring app
Puregold launched the Aling Puing app during the convention in keeping with the theme. The mobile app makes it easier to order and replenishment of stocks. It also allows enjoys special deals and discounts. Tindahan Ni Aling Puring members also received e-commerce opportunities. This, of course, includes mobile load, bills payment, and cash-in for mobile wallets.
Co also mentioned, 
"Puregold is equipping Tindahan Ni Aling Puring members with an app that will allow them to take advantage of e-negosyo opportunities. Sari-sari store owners can now become the community's hub for basic essentials, and paying bills or telco load."
Tindahan Ni Aling Puring members also received freebies and exclusive discounts during the events. They also attended negosyo seminars that finance and business experts Francis Kong and Chinkee Tan led. Celebrity guests also entertained members while they browsed and shopped. These include Luis Manzano, SB19, Arthur Nery, Ogie Alcasid, and Regine Velasquez.
Tindahan Ni Aling Puring Negosyo convention receives the support of the market as it vows to serve — the SMEs composed of the sari-sari store and small business owners.
Wilda, a minimart owner, and Tindahan Ni Aling Puring member said the income from her small business helps her put her kids through school. She expressed how she feels like she belongs to an organization that looks out for her.
Jerry, on the other hand, said Puregold takes care of them during the pandemic. They made sure they had enough goods to sell. 
Tindahan Ni Aling Puring is Puregold's customized and holistic membership program. It allows sari-sari stores and other small business owners to enjoy free delivery, business financing assistance, and free insurance. The program currently has over 600-thousand members. 
Members of Tindahan Ni Aling Puring accumulate cashback points and rewards from purchases. Puregold also offers competitive pricing and exclusive promotions across categories. For more information, you can go to Puregold Shopping's Facebook page. Download the Aling Puring app through the Google Playstore.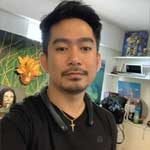 Josh Austria
Aside from being a businessman, Josh Austria has been working in PR and media industry for more more than a decade. From his years of experience as the Marketing and Advertising Head of Village Pipol Magazine, he has built strong relationships with creative people, brands, and organizations.