Miss World Philippines 2021 hails Tracy Maureen Perez its Queen Supreme
Tracy Maureen Perez was hailed Miss World Philippines 2021 on October 4, 2021 at the Subic Bay Exhibition and Convention Center Hall A, Subic Special Economic and Freeport Zone, Olongapo, Zambales.
This is just a few days after Beatrice Gomez won the crown of Miss Universe Philippines 2021.
Tracy was selected for the crown out of 44 other candidates. Consequently, she will be representing the country in the international pageant in Puerto Rico in December. This is now the 70th edition of Miss World.
As usual, tonight, several candidates received their own awards and titles. They will compete in various international pageants respectively.
Awards given to other candidates are as follows:
Firstly, Ganiel Krishnan snatched the crown of Miss World Philippines 2021 Second Princess
Meanwhile, Riana Pangindian was crowned Miss World Philippines 2021 First Princess
Tatyana Austria is Miss Eco Teen Philippines 2021
Shaila Rebortera is Miss Multinational Philippines 2021
Michelle Arceo is Miss Environment Philippines 2021
Trisha Martinez is Miss Tourism Philippines 2021
Emmanuelle Vera is Reina Hispanoamericana Filipinas 2021
Kathleen Paton is Miss Eco Philippines 2021
Meanwhile, the other finalists in the top 15 are,
Gwendolyn Fourniol
Danica Dilla
Janille Lewis
Tracy Maureen Perez
Ann Palmares
Lea Macapagal
Julie Tarrayo
Tracy secured that win when she took the mic to answer the Question and Answer portion. I can't wait for her to prove herself more in the pageant this December. Certainly, she will make us proud.
We wish you all the luck, our queen! You deserve the WORLD. Of course, the entire nation has your back.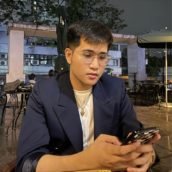 Raphael Garcia
Raphael is a person born between the generations of Millenial and Gen Z. He was produced by Cavite State University (Main Campus) with a bachelor's degree in Political Science. The lad has a fresh take on things, but can still stay true to his roots. He writes anything in Pop Culture as long as it suits his taste (if it doesn't, it's for work). He loves to wander around the cosmos and comes back with a story to publish.