Even before the pandemic, mental health is already a prevalent issue in our society. But after the lockdown, more people seem to have a hard time adjusting and coping with the recent changes.
Bringing the arts and culture even during the pandemic
There are a lot of negative things happening around us like death, sickness, joblessness, and bankruptcy. To help Filipinos unleash their stress and anxiety from these life situations, the Cultural Center of the Philippines came up with a brilliant project. Together with the Freelance Writers' Guild of the Philippines, they are holding free sessions on mental wellness through writing.
This will happen on February 10, starting at 9 AM and the good thing is, you can stream this online. The event is open to all and they can access it via Facebook pages of Cultural Center of the Philippines (CCP), CCP Intertextual Division, and Freelance Writers' Guild of the Philippines.
Guest speakers and their respective topics include writers Maria Fatima Villena, and Dr. Ellay Nadera. In addition to this line-up, Ramil Gulle, Imelda Morales, Anna Felicia Sanchez, and Dr. Vim Nadera are also joining the group. The moderators are writers Hark Herald Sarmiento and Ina Avellana Cosio.
As stated by CCP, "Conducting this event on the online platform prevents putting the health of the participants at risk and follows the mandate of the Philippine government to avoid social gatherings." This writing class can serve as an additional learning experience even we're stuck inside our houses. The project is part of the cultural hub's efforts to continue bringing arts and culture to the public despite the ongoing crisis.
What are your thoughts on this activity?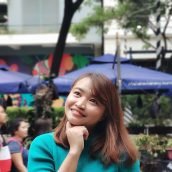 Queenie Lastra
Queenie Lasta got her bachelor's degree in Communications Research from UP Diliman. In her free time, she likes to read thriller novels, psychology books, and mangas. She believes in the importance of grit, hard work, and passion to become a great writer in the future.