The magic of Encanto continues to bless local fans as the 2021 animated movie now has its official soundtrack translated into Filipino.
Last Thursday, Disney Music Asia dropped the Tagalog versions of six songs famed from the said film. This commitment seemed well-timed for the show's first anniversary, which premiered in the national cinemas almost a year ago.
Moreover, the original songs picked for the Filipino translation are "The Family Madrigal," "Waiting On A Miracle," "Surface Pressure," "We Don't Talk About Bruno," "What Else Can I Do?," and "All Of You."
On the other hand, these are how they were titled in the Philippine language: "Ang Pamilya Madrigal," "Nas'an Ang Milagro Ko," "Pag Nagigipit," "Wag Ikuwento Si Bruno," "Ano Pa'ng Kaya Ko?," and "Kayo."
Before this Filipino translation, Disney also interpreted the Encanto soundtrack into other Asian languages, Thai, Chinese, Vietnamese, and Bahasa Malaysia. These versions are all available for streaming via music platforms YouTube and Spotify.
Set in the fictional town of Columbia, Encanto follows Mirabel, a girl from an extraordinary clan possessing unique gifts. She will embark on a journey to save her family from danger despite being the only member with no power.
Encanto recorded excellent reception from viewers around the globe. It snatched many recognitions including The Best Animated Film Feature of 2022 from the Oscars. It is considered the most prestigious award-giving body for movies.
In the Philippines, Encanto mainly gained the admiration of young audiences for its substantial plot that discusses generational trauma. Some critics also commend the film for its powerful message about familial love closely relating to Filipino households.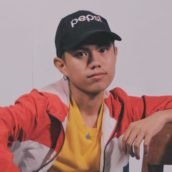 Renzneil Robles
Renzo is an introvert who prefers to do things at his own pace. Unlike most writers, he reads lazily. Watching Korean dramas at night is his constant source of comfort. Although oftentimes commended for being outspoken, he speaks better through writing than with his words.