At last of enough remote performances, P-Pop treasures SB19 will be holding their first solo concert live!
Due to the pandemic, the past two years were a challenge for many artists, with SB19 not being an exception. With events conducted in virtual settings, digital boundaries limit the audience.
As the restriction eases, SB19 will not only return to onstage production but also the coming back of live spectators! This April 23, the Filipino boy group will be headlining a concert of their own at the Smart Araneta Coliseum.
SB19 to go back to the Big Dome for a solo live concert
It was March 31 when Dunkin' Philippines announced the resumption of a collaboration concert with SB19, its ambassadors. The event initially scheduled for March 2020 was suspended after the COVID-19 outbreak indefinitely forbade live entertainment.
But as promised, the concert 'Dunkin' Presents: SB19 Live in Araneta' has confirmed its live recommencement. It will happen at the Araneta Coliseum on April 23, 6 PM PHT.
Additionally, girl group YARA, the grand winner of the reality competition PoPinoy, will join the event as the opening act. Meanwhile, musical artists Lonezo, DJ Waffster, and rapper Matthaios complete the lineup of special guests.
As the public demanded, more seats were made available following the schedule of ticket replacement for those who purchased before. However, Dunkin' Philippines announced on April 12 a swiftly complete sellout of all tickets for the upcoming SB19 concert.
See Also
Currently, fans are petitioning a paid virtual stream for those with no tickets but who hope to witness the event. Marking the welcoming of physical viewers, Dunkin' Presents: SB19 Live in Araneta is the quintet's first concert after a long while.
SB19 starred in the lately concluded 2022 PPOPCON along with other P-Pop acts. Soon enough, their most awaited comeback is at hand.
Follow SB19 on their social media accounts for updates.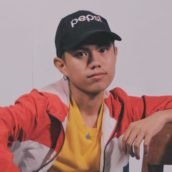 Renzneil Robles
Renzo is an introvert who prefers to do things at his own pace. Unlike most writers, he reads lazily. Watching Korean dramas at night is his constant source of comfort. Although oftentimes commended for being outspoken, he speaks better through writing than with his words.