5 Soju cocktails to try on your next e-numan sesh
Enjoy your next e-numan with Soju! It has been more than a year since the COVID-19 quarantine started. We definitely miss a lot that needs social interaction. Drinking sessions with barkada go on top of the list. Well, everything seems digital at this time. Filipino's have gotten quick to create a wordplay on the word inuman —"E-Numan" (electronic inuman). It's so easy, you just need to set up a date, a video calling app, and of course alcohol.
Not only did your favorite Oppa and Noona introduce K-Pop and K-Drama to the Philippines. They also introduced "Soju," their favorite alcoholic beverage. Soju is produced from sweet potatoes and has a similar flavor to Vodka. Moreover, Soju can be mixed with different fruit juices, yogurts, and other alcoholic beverages. It's versatile alcohol and has unlimited potential for exciting cocktails. Moving forward, be ready to get drunk just by watching these soju mixes.
5 Soju cocktails to try on your next e-numan sesh
1. Blue Hawaii
A perfect mix of sweet and sour. This mix is a combination of soju, pineapple juice, and blue Gatorade. It's fascinating to see how the color change and layered.
However, the color may be amazing but you won't notice the kick until you've finished the entire glass. With over four million views on Tiktok, it's my most viewed video to date.
2.  Soju Bomb
For those who are looking for something strong, this one is for you. Just mix soju, beer, and coke and you are good to go. The liquids go well together creating an explosive feeling on the first sip. Definitely, one of my favorites and I highly recommend this one.
3. Dalgona Soju
Seems weird but it's actually not. Your favorite quarantine coffee Dalgona mixed with soju is a perfect match. Soju spiced up the coffee. Additionally, it adds an extra layer of flavor that's hard to resist.
4. Pink Drink
Taste of love. It's sweet and on the fruity side. This cocktail is ideal for people who want to drink but have a commitment the following day. In a glass, pour in soju, sprite, and Tanduay Ice.
5. Mogu Mogu Soju
We all have that friend who doesn't drink alcohol. This is the lightest drink on the list. In a glass, pour in Mogu Mogu, then a shot of soju, and Smart C pomelo.
In the end, the cocktail is also about your own preference so make sure to adjust the measurements to your taste. Moreover, these cocktails are best enjoyed with friends.
Now, it's time to gather your friends, set a date, and e-numan na! Remember to drink responsibly!
For more food, and beverage ideas follow Ivan Royce on TikTok.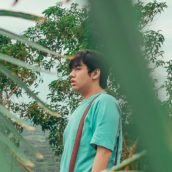 Ivan Royce Pedron
Ivan Royce is a journalism student from Cavite State University. Aside from being a writer, he is also a video content creator, photographer, and graphic designer. He likes to drink…. Coffee, tea, or maybe alcohol. Ask him for recommendations!