https://www.facebook.com/YORI.diy/posts/346592003404235
The YORI Kaoku Sofa is a part of the Kaoku Series of lightweight chairs and sofa. You can use it to create your dream living room that you can enjoy with your loved ones, even your pets.
YORI KAOKU CHAIR
Give your favorite cozy spot a refreshing and spacious look with our easy to assemble Kaoku Chair.
Width: 61.4 cm
Height: 75.5 cm
Side: 65.5 cm
Weight: 8.8 kg
KAOKU LOVESEAT
Enjoy some cuddle time with your loved one on our new Kaoku Loveseat.
Width: 117 cm
Height: 75.5 cm
Side: 65.5 cm
Weight: 14.3 kg
KAOKU SOFA
Tight squeeze in your living room? No problem! You can still create the perfect entertainment night sesh with your family with a cozy and spacious Kaoku Sofa!
Width: 156.8 cm
Height: 75.5 cm
Side: 65.5 cm
Weight: 18.6 kg
Price and availability
[KAOKU] CHAIR – PHP 4,995
[KAOKU] LOVESEAT – PHP 7,995
[KAOKU] SOFA – PHP 9,995
The Kaoku Series is now available in select SM Home branches nationwide!
You can Call to Deliver through these numbers, 09175167539, 09190682645, Mondays to Sundays from 8AM-5PM. Check out our pieces by searching for YORI at ShopSM.com.
For more information about the YORI Kaoku Sofa, please check out this post:
You may also want to learn how to assemble the Kaoku Loveseat: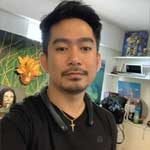 Josh Austria
Aside from being a businessman, Josh Austria has been working in PR and media industry for more more than a decade. From his years of experience as the Marketing and Advertising Head of Village Pipol Magazine, he has built strong relationships with creative people, brands, and organizations.